Since a father does not give birth, his role in parenting is often overshadowed by that of the mother. This is why, it is also important to discuss how a child's bonding with father impacts a child's life. In a recent study, it was found that a father's presence and involvement in the daughter's life is essential for her happiness. A father should be just as involved in the upbringing of the children as a mother is.
The study revealed many things about father-daughter bonding and also said that the girls who have a strong bond with their dad feel less lonely. This proximity between father and a daughter helps protect the daughter from the void of loneliness. Since father's care more about the emotional well-being of their daughters while mother's take on the physical development part of it, paying attention to a daughter's emotions can help the child learn how to manage them better.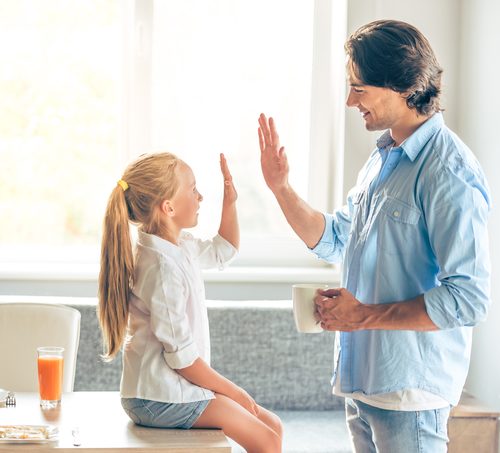 The study was published in Journal of Family Psychology and had researched 695 different families to come to the conclusion. During the study, both parents were told to rate how close they were with their kids when they were young. Then, the children were asked to rate their level of loneliness when they were young.
It was discovered that when the kids hit elementary school, the bond between parents and children decline as the kids start to become independent. But before they go out and make new friends to manage their loneliness, they have a transition period. It was then that it was revealed that daughters who had a close relationship with their father ended up faring well in the transition period and got out of the loneliness faster.
This does not negate a mother's role in her daughter's emotional well-being. It is a known fact that most mothers have a tight-knit bond with their children and are already their support-system.
The active presence of dad with the method of hands-on parenting can affect their child's life. Girls who have a stable bond with their dad are emotionally strong and mentally fit. Fathers also contribute a lot towards developing a positive self-image in their daughters. And dads always have a soft spot for their little girl.
But bonding does not happen overnight. To develop a stable relationship, fathers need to be involved in their child's life from the very beginning. Taking on half the care, communicating with the childhood from pre-school and later years are just building blocks towards creating a healthy and strong bond. This does not mean that if you have missed out on all these things before, you cannot start now. Be involved in both your son and daughter's life. Interact with them and challenge them.