Family vacations are a rarity and if you wish to make the most of your time, you have to pick a place that's suitable to all family members.
The Golden Triangle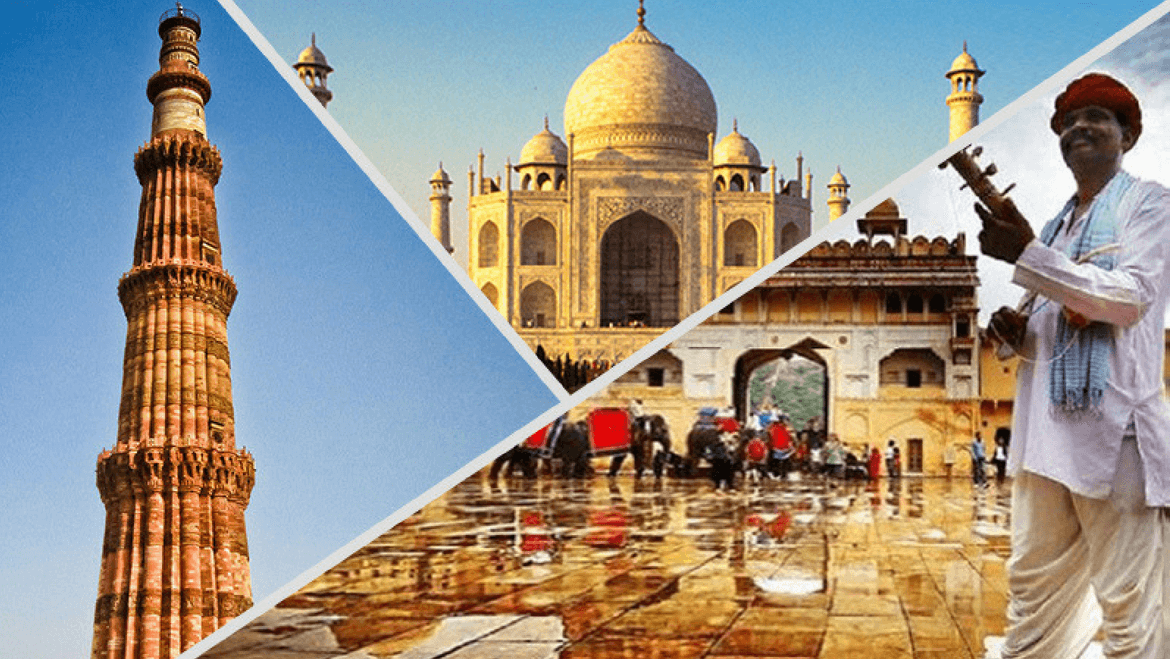 If you have time, this is the first suggestion from everyone. The Golden triangle is not a single place but Delhi, Agra, and Jaipur together are known as The Golden Triangle since their location is set in the form of a triangle. You can get great packages for family tours for the Golden Triangle. If Delhi has many monuments to see, with its unique street food, Jaipur is no less than a feast for the eyes. This site is perfect for kids of any age.
2. Himachal Pradesh
If you have teenagers in your family, they would love a visit to Himachal since there are plenty of adventure activities available like Rafting, Paragliding, trekking along with fantastic weather and great scenic beauty for the parents. Manali and Mcleodganj are two highly sought and most exotic hand-picked places for couples and family vacations. Himachal is most suitable for teenagers since smaller kids might feel uncomfortable with the weather.
3. Kashmir
It is rightly said that if there is a heaven on earth, it is Kashmir. One trip to Kashmir proves why. There are so many places to see in Kashmir that even if you spend one week there, you will feel like it isn't enough time to explore its lush gardens, wonderful lake, temples, and valleys. Staying in a houseboat is a once in a lifetime experience and one must visit the Tulip Garden. Kashmir during summers is appropriate for kids of all ages but ensure calm and peace in the area before visiting.
4. Kerala
If your family is more fond of beaches than mountains, then God's own country is the perfect travel bucket destination for your family. Kerala's coastal strips are magnificent and understanding the South Indian experience (if you are not from South India) will be a great learning experience. From culture to spectacular backwaters, it has all the things necessary for a great family vacation. A trip to Kerala is also suitable for kids of all ages.
5. Odisha
The highlight of Odisha is Jaganath Puri but even if your family is not Hindu or religious, there are many other places that you can see in Odisha. If you visit during the months when the Olive Riddley turtles lay eggs on the beach, you can see a magnificent sight of nature's wonder. The main festivity of Odisha is the Rath Yatra and it is a sight to behold. But do not travel during Rath Yatra if your children are still quite young.