For kids who travel, passports, airplanes, queues, and hotels are as normal to them as their school time and playtime.
Here's why travel not 'wasted' on young kids:
1.Travel Enhances Their Development: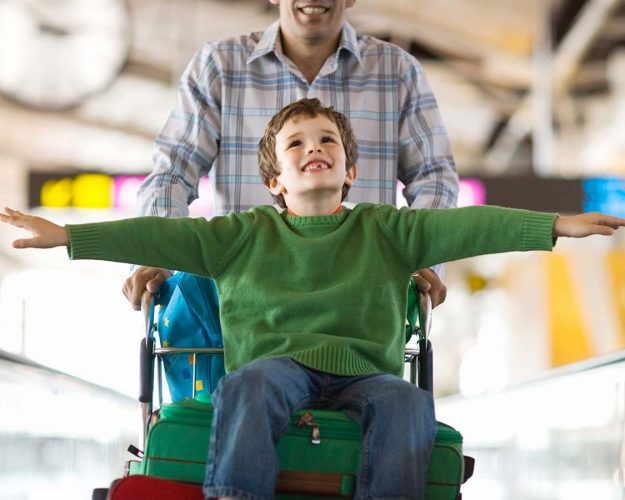 Kids are blank slates and they learn things as they live. Travel fills up their life with incredible experiences of smell, sight, faces, languages and everything new from a young age. Since for kids it is easier to learn things at a young age, travel is a great chance for their early mental development.
Since there is no routine to traveller's life, but back at home, things are done in a routine, it makes kids adaptable to the kind of surrounding they have. While travelling, kids understand the new normal in whichever city they go. Since while travelling kids get to try a lot of new things, they have learned to be flexible in their sleeping schedules, places to sleep. They have had to eat while sitting in laps, try out a bit spicy food or new exotic cuisines without making a fuss.
3. Travel Teaches Them About Multilingualism:
Travelling allows kids to understand the importance of language and how it helps in relating to people. Kids who travel often ask this as soon as they enter a new country "what language do they speak here?" It instills a curiosity for new languages and it also makes them multilingual, easily able to switch between languages.
Seeing people from different cultures, different languages teaches them about diversity but as a parent it is your responsibility to teach them that though people may look different on the outside they are all similar on the inside. Travelling also helps them make friends forgetting other barriers.
5. Travel Instills A Love For Adventure:
Travel helps encourage children to engage in creative play by boosting their imagination.  It makes their childhood even more adventurous since they have a lot bigger playfield in their minds now. Children use characters and places that they know to imagine things even further. Travelling gives them a big field map.
Travel opens up endless possibilities for the tiny minds of kids. They would agree to all sorts of things whether it is zip lining or riding an elephant. Similarly, even in their school, they will not be hesitant to try out extra-curricular. Travel makes kids confident.
7. Travel Makes Them Interested In Geography:
Travel makes kids realize that there is a huge world out there. It makes them want to look at world maps and they start forming an understanding of the environment.