Fathers are the real heroes in their daughter's life. They are the ones who set standards in their daughter's life as to how a gentleman should be. Dad is always the one upon whom the daughters look up to.
Right from spoiling their daughter's by taking her to late-night ice-cream shop to always thinking about what her future will bring, dads nail this well. And to mould your daughters with confidence and happiness, teach these 5 things to your little princesses:
Here are 5 Different Types Of Dad Parenting:
This is the best thing my father taught me and I will like you all to tell your daughter too. Tell her every morning and before going to bed at night. Not only is she beautiful, but simply amazing to lit up your mood whenever you're sad or how brave she is to learn new skills every day. This instils confidence and love for self in your daughter. She will grow up always believing that she matters the most!
Teach her to be Self-reliant
The best gift a dad can ever give her daughter. When it comes to moms, they get so emotional that they end up helping the child. But dads are the figure of strength. They can teach their children to be self-reliant. Like teaching her how to change a tire, where to shop from, when to keep her mouth shut and when to speak, how to negotiate, and more. Start today!

No, here I don't mean to teach her to choose a pink colour. Instead, tell her that every choice she makes is perfect. She doesn't have to think about what others have to say. Your daughter will someday go to high school and that's where she will face all the bullying. Where she will need to rely on her choices and remain confident. Teach her today, for her happy tomorrow.
There Are Times When She Will Fail

Alas! Yes. There will be moments when she will fail in a competition or won't win a race. This might discourage her deeply. But that's where comes the role of her true hero. Step in and encourage her for her failures. Celebrate it with her. Let her know it doesn't matter, but what matters is she tried. Let her know failures are to be celebrated too, just like our success. Learn from them and grow
Respect And Love Yourself First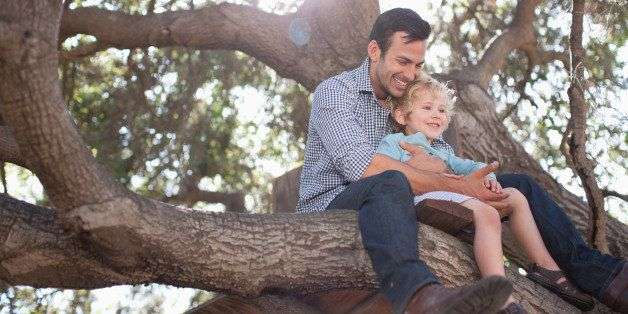 My father still texts me saying this most of the days. Not only when I am sad but also when I am the happiest. And trust me it helps me face everything smoothly. He wants to me be wise, kind and also love and respect myself above everyone. Never let your daughter forget how important is she for herself than any other one around!
Happy Dad Parenting!