Summer is here and the heat is burning our skins. But because of this don't let the kids be bored at home. Get them moving and be creative with some fun summer family activities for kids of all ages. This summer is going to be full of play and memory making for the family with all the fun things that are lined up to do the summer.
Things you & your kids can do at home or outdoors
Your kids will be at home and looking up to you the whole day for some great entertainment. We have some exhaustive things on the list for you that your kids can do at home or outdoors. From fun games to awesome DIYs and cool activities of arts and crafts – you are going to run out of time and fun with these ideas. Learn, play, live and love to the fullest.
Also Read : 10 Summer Activities For Kids To Keep Their Brain Active This Summer
Spending just a few hours a day learning something new can have a significant impact on the children. With little effort, you can entertain your kid at home while the sun is out, and the weather is hot. A curated list of fun, easy-to-do activities, games, and DIYs for the kid at home with the entire family will also help in building confidence and creativity.
Day Out with Nature
By exploring the natural world take the advantage of long sunny days but just don't forget the sunscreen.
Bird watching : Take cute photos and track your sightings. You can use a guidebook or app to identify the bird featured.
Grow fresh herbs : Use milk jugs, mason jars, old coffee cans, plastic cups, or anything that you have around the house. Keep the herb garden on the windowsill or on the patio.
Look at the shapes of the clouds : Stare at the sky by lying down on the glass. Take your turns talking about the shapes that you see in the cloud.
Make a bird feeder : In summer birds do look out for a shelter to calm in the sunny day so watch for birds that visit your yard and make a bird feeder for them.
Make fairy houses :  By using bark, moss, and leaves create a dwelling fit for Thumbelina.
Pick plants of your choice : Visit the nearest farm with veggies, flowers, strawberries, blueberries, and raspberries and start picking them up.
Plant a butterfly garden : IN the backyard of your house create a habitat for wildlife.
Experience the Local sites
Summer is a great season to experience a staycation. If you have your friends or families that are visiting you then bring them along to see what's special in your area.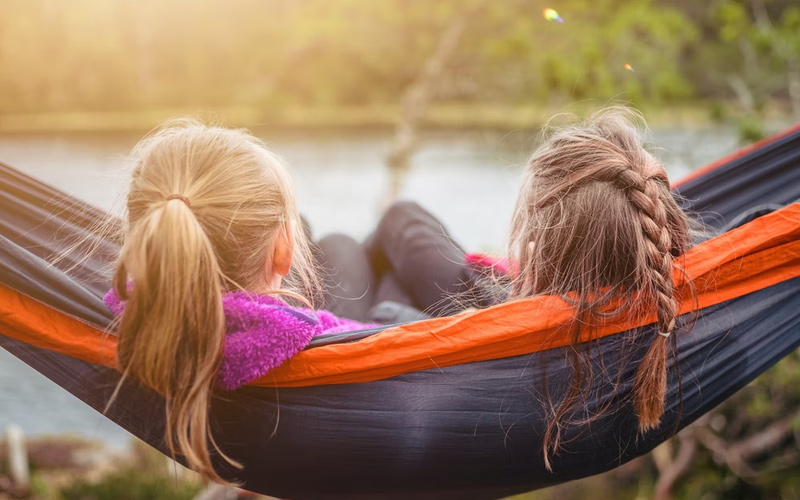 Eat at a diner : Let your kids enjoy the fried food, milkshakes, and ice cream.
Go to a concert : Set back and enjoy some melody with the family.
Go to a demolition derby : See some major crashes.
Go to a garage sale or a flea market : By going to a flea you can appreciate a lot of arts and also get to know whether your kids are better negotiators than you.
Go to the local carnival : Eat cotton candy or something that is really sugary at least once in the summer.
Plan a picnic : Go to a playground or a park and sit there enjoying your food with the beautiful nature around you.
See drama together : It doesn't matter if it is a puppet show or a broadway show, just enjoy seeing it with your family.
A road trip to the nearby city : Make a day trip or even you can spend the night exploring the sights.
Visit a farm or historic house : Learn how people back then lived their life and get the experience.
Visit local farm market : Feast on the veggies and fruits of the season and enjoy some locally made treats.
Also Read : Indoor Games And Activities For Your Children That Are Both Fun and Educative
Get the artist out
Get the kits of crafts and art out and have some artsy activities with your kid.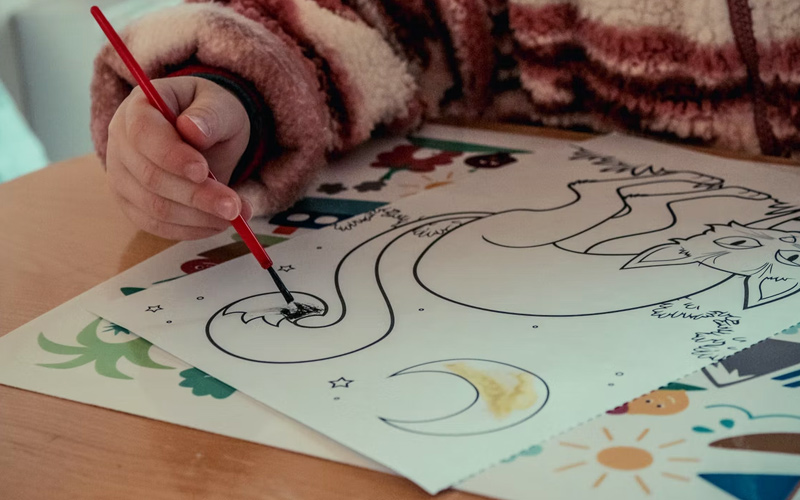 Collect rocks and paint them : Turn the normal rock into a garden ornament, gifts for family members, or pet rocks.
Create a summer mural : Create a family mural by stretching a long piece of white craft paper across the wall of your hall or garage. Include some hand drawn, colored, or painted pictures of your fun activities.
Decorate the walkways with chalk : Use your regular sidewalk calk or make some of your own by using water, food color, and cornstarch.
Make a summer sketch diary : Share your sketches of summer at the end of the season.
Do a photoshoot : Wear different outfits and poses and take pictures around your town or outside your home.
Make your own music : Play traditional instruments or try to make your own instrument and record your musical creations.
Make some playdough creation : Make your playdough into something creative and then rip it up to do it again.
Have fun with clay : Play with the clay and make your favorite creatives and then bake them to make them permanent.
Press summer flowers : With waxed paper make a pressed flower picture.
Put your own dramatic performance : Write a script on your own, make costumes, and play the dram just for yourself.
String beads : A beading project can be simple or complex as it depends on you.
Also Read : 5 Budget Friendly Family Places To Travel This Summer In India
Fun activities for outdoors
You need is just a little space and sunshine for the activities that get your kids moving.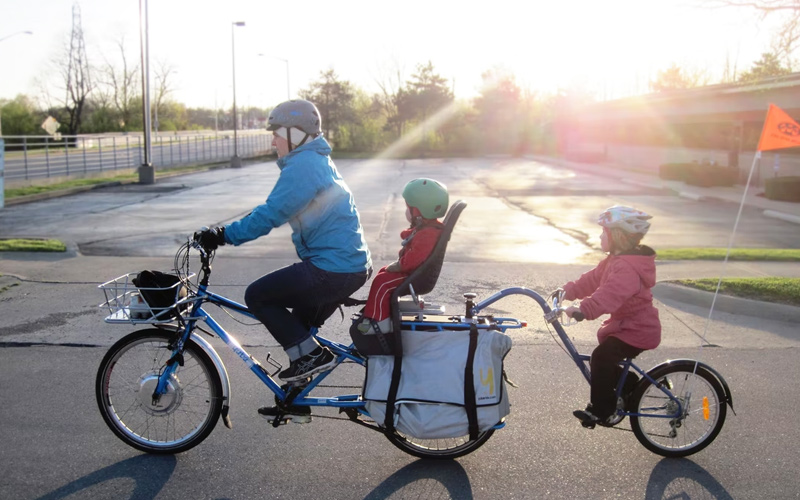 Build a water blob : Use some plastic sheets and duct tape to create the large plastic pillows which are filled with water. Set the blobs up on the terrace or backyard and allow the kids to hop from one blob to another. You can even create your own slip n slide vy using a plastic tarp and a garden hose.
Climb the mango trees together : Do this activity only if you are brave and confident enough and your kid is of the right age to do this.
Kite flying : Buy a kit or for more fun, you can even make your own kite. Spend a few hours with your kid flying the kite in an open field.
Go fishing : If you can go and know how to do fishing then take your kid along with you.
Have a bubble gum blowing contest : See who amongst you can blow the largest bubble without it popping.
Have a water balloon game : Use a plastic bat, a bucket full of water balloons, and old towels as a base and you will be all set.
Have a water gun race : Summers are fun so enjoy every activity. Put a hole in the bottom of two or more plastic cups and string them through a thread. Secure the ends to a starting and an ending point. Use full squirt guns to shoot water into the cups so they race along the string. And the first cup reaching the finish line will be the winner.
Hula hoop contest : See who can do the hula for the longest time.
Jumping ropes : Chant the jumping rope rhymes for fun while doing it.
Paddle a canoe : Spend a lot of time on the water by checking if your local part offers canoe rentals.
Play balloon tennis : Gather a ballon, painting sticks, and paper plates, and you are all set to go. Attract the sticks to the paper plates and make the paddle and use the ballon as the ball. This can be played indoors or outdoor.
Play miniature golf : Go to your local course or even build your own course on the driveway.
Take a hike : Choose the route that is near your heart or take a drive to a distant park.
Take bike rides : Either drive to a biking trail or leave from your own house.
Teach them to skip stones : Turn that into a competition.