As soon as December starts, we all get into the Christmas spirits! From getting the house decorated to cooking something special for everyone, kids want to do it all. Also, with winter holidays for two weeks, you might be looking for some ways to keep your kids entertained. We say, let them bake. Yes, our collection of Christmas recipes for kids is no-bake treats which the kids can make themselves, with a little help from you of course. After all, Christmas is all about family and togetherness, isn't it?
1. Nutella Truffles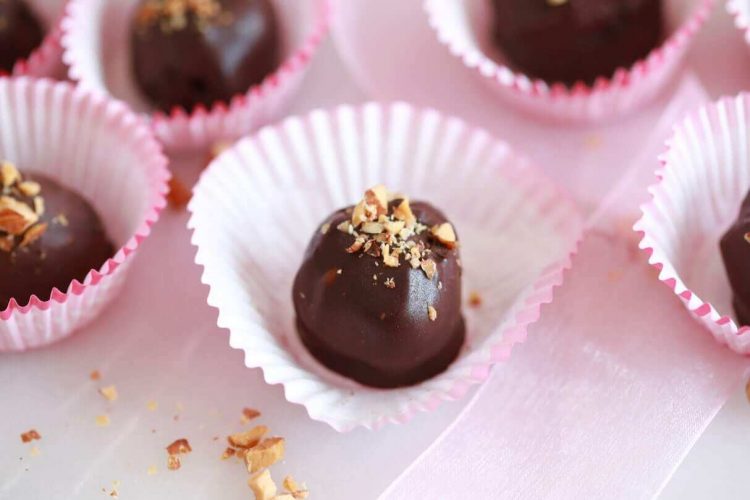 I am sure there wouldn't be anyone in the world who wouldn't love Nutella. My kids are especially crazy about it and would eat it almost every day. You can make this easy Christmas recipe with your kids.
Ingredients:
Powdered Sugar – 30gms
Plain Chocolate – 50gms
Nutella – 150gms
Cream – 2 tablespoons
Hazelnuts – 15gms whole and 30gms roasted and powdered
Method:
1. Add the sugar to the saucepan with 2 tablespoons of water and dissolve it until it turns into a smooth brown caramel. Add hazelnuts or any other seasonal nuts that are available like almonds or walnuts to the caramel and mix until every hazelnut is covered with it. Remove the mixture from the flame and transfer it to a bowl or tray covered with baking paper.
2. Roast a few hazelnuts (nuts) in a pan. Chop the roasted nuts and ground them finely.
3. Now, in another pan/bowl, add the pieces of plain chocolate, Nutella and cream and melt it to get a smooth mixture. You can melt the chocolate in a microwave to make it safer for kids.
4. Take a scoop of Nutella mixture and cover it up with the caramel mixture. Use your hands to create round truffle balls. Roll the balls in the roasted hazelnuts and refrigerate for about 30 minutes before serving. Voila, your no-bake Christmas Nutella Truffles are ready to eat!
2. Chocolate Snowmen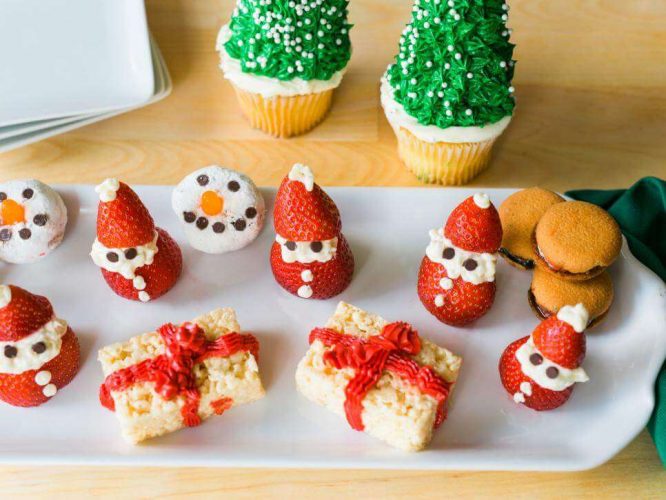 Another quick and easy Christmas recipe for kids, chocolate snowmen would be a rage amongst kids and adults alike. They are fun to look at and so yummy to eat. Here's how you can make chocolate snowmen for Christmas.
Ingredients:
Plain Chocolate – 200gms
Butter – 200gms
Icing Sugar – 275gms
White Chocolate – 100gms
Fondant Icing – Pre-bought or pre-prepared
Method:
1. Take plain chocolate pieces and melt it in a microwave. Now take it out and add butter to the mixture and microwave again. Take the mixture out after 30 seconds and fold evenly.
2. Add sugar to the mixture and mix it thoroughly.
3. Grease your hands with butter and create balls from the chocolate mixture.
4. Roll these balls into the grated white chocolate.
5. Put two balls together, one on top of the other. You can make the eyes, mouth and cap of snowmen with icing or using pieces of chocolate.
6. Wrap these treats in transparent bags and offer them to friends and family.
3. Chocolate Ice-Cream Balls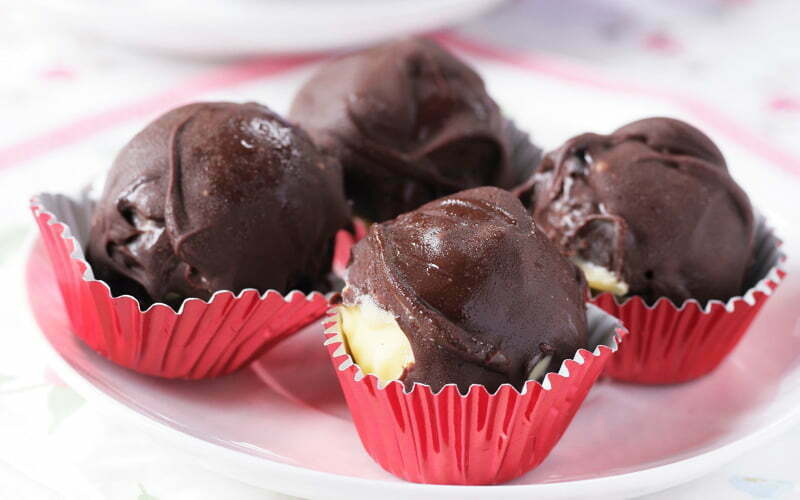 Okay, so this recipe is a mix of the two most favorite desserts of kids – chocolate and ice cream! Though easy to make, this Christmas recipe can make kids get sugar rush as well. So, give these treats out to them in moderation.
Ingredients:
8 scoops of vanilla ice-cream
Plain chocolate – 200gms
Method:
1. Take the vanilla ice-cream out of the freezer and scoop 8 balls using a scooper in a tray covered with silver foil. Put these balls back in the freezer.
2. Melt the chocolate pieces in a microwave for a minute or so. Do not overheat the chocolate and remove it from the microwave as soon as it is done. Allow it to cool off but do not let it set again.
3. Now, take out the ice-cream balls from the freezer and roll them in the chocolate one-by-one with the help of a spoon and place them back on the tray with silver foil. Once all the ice-cream balls have been covered, put the tray back in the freezer to refrigerate.
4. Serve them as an after-dinner dessert with a cup of coffee to your guests.
Tips While Cooking With Kids
Cooking and baking with kids can be a great Christmas activity to bond, share and learn but taking a few precautions and keeping these tips can make them a truly wonderful activity.
1. Make sure that you set aside plenty of time while cooking with your kids. Since they are just learning, don't rush them through the steps and let them do things more at their pace.
2. Start with easy recipes which don't involve them using equipment like cooking stove, knives etc. Keep the dangerous equipment away before you start cooking with your kids. If needed, do those steps yourselves allowing kids to watch and learn.
3. Cooking time can be turned into learning time as well. Recipes are a fun way for kids to learn measurements.
4. Allow them to make mistakes. This would let them feel more independent and confident. You can easily adjust the measurement if they are wrong.
5. And most of all – have fun!
We hope that you would enjoy making these Christmas recipes with your young ones these holidays and share the pictures with us. If you have your easy and quick recipe for kids, do share in the comments section.