Phoolon ka taro ka sabka Kehna hai, Ek hazaro me meri bhena hai… How we go la la when we listen to this song! Each one us can emotionally connect to this. A bond of sister and brother is the most special of all the bonds. Right from fighting to teasing and stealing each other's chocolates, this relation is divine and heaven blessed. Lucky are the ones who have a shield to protect them from every evil of society.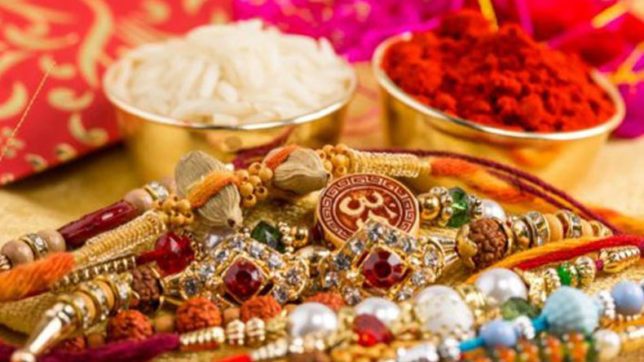 Raksha Bandhan is a festival that marks the love and purity of the bond brother-sister has. On this day sisters make Rakhi devotionally and put all their love and efforts into it. They tie this Rakhi on their brother's hand, asking him to protect her from all evils. Indeed, also praying for his good health, prosperity and wealth.
Brother ritually has to give her a token of their love in the form of any gift or money. And don't forget the smiles and joy everyone has on their face. Beautiful dressed, decorated thalis and beautiful Rakhi's adorn this day.
This day has been marked as significant and of utmost value since the time of epic Mahabharata. Where Draupadi tore a piece from her saree and tied it around the wrist of Lord Krishna when she spotted his bleeding wrist. Filled with love and emotions, lord Krishna declared her to be her sister from then.
Interesting Fact about Raksha Bandhan that makes this festival outshine and represents how symbolic it is: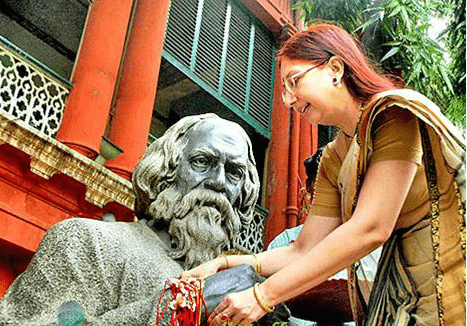 Rabindranath Tagore initiated this festival as a community celebration. He asked that all the Muslims and Hindus tie Rakhis to each other. This was to maintain peace and harmony in society, making it a better place to live in.
Rakhi not only marks a symbol of love between brother and sister but also to spread the nationalist spirit amongst people belonging to different ethnic backgrounds.
Significance Raksha Bandhan holds among the various religions in India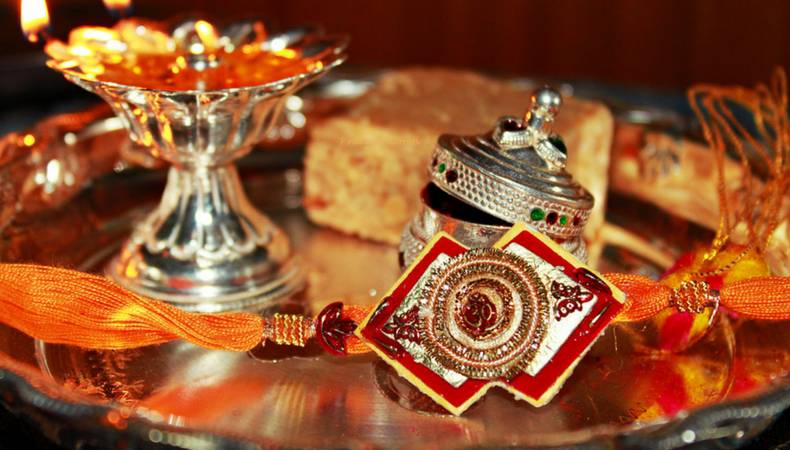 Hinduism- Raksha Bandhan is mainly celebrated by the Hindus in the northern and western parts of India, including the countries like Nepal, Pakistan and Mauritius.
Jainism- This occasion is also valued by the Jain community where the Jain priests give ceremonial threads to the disciples.
Sikhism- This festival of Raksha Bandhan is devoted to the brother-sister love is observed by the Sikhs and often termed as Rakhardi or Rakhi.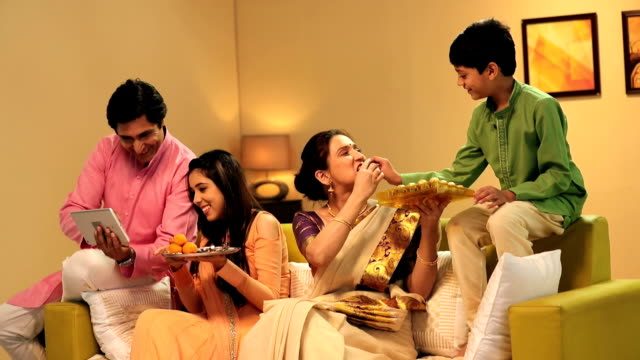 When everyone has performed all these rituals, then the whole family reunites to enjoy and have fun. All of them share the delicious food, tasty sweets, gifts, music and dance happily. This marks the day to be remembered as the time spent together for those who, for any reason, are far away from their family. People also express their emotions through e-mails, e-cards, rakhi greeting cards and rakhi through the Internet. Overflowing emotions of siblings and everyone cannot be stopped on this day.
May this Raksha Bandhan bring lots to joy, peace and prosperity that strengthens your bond!