So, my five-year-old daughter recently found my razor and removed her right eyebrow. This incident might seem funny to imagine, a young toddler who wanted to shape her brow like her mommy, now going to the school without one eyebrow altogether but trust me, when I found crying in the bathroom with my razor, I was shocked and scared at the same time. I couldn't help but overthink all the ways she could've used the razor that could've resulted in a fatal injury. Though I have baby-proofed my home completely, I had forgotten to lock the bathroom cabinet properly that led to this accident and probably a memorable incident to be narrated funnily in future. Since then, I have listed down things that consist of essential bathroom safety tips for toddlers and young babies that I refer to every day to make sure my children are safe.
1. The Bathroom Safety Tips Slips/Falls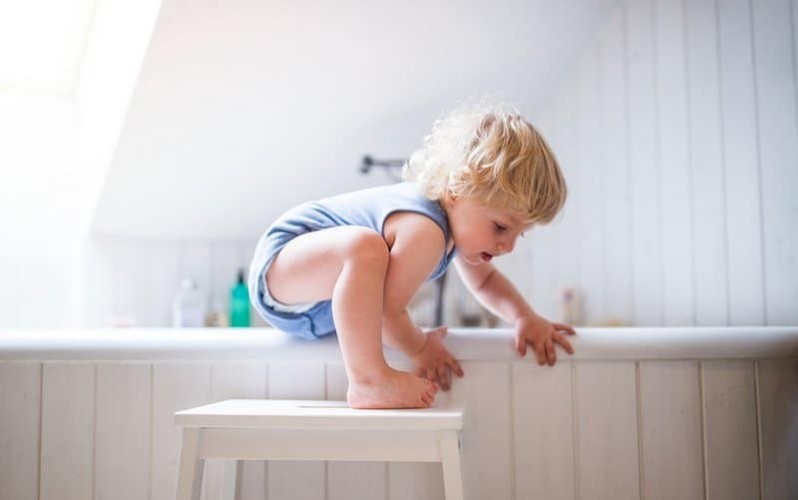 With bubble baths, shampoos and soaps around, the bathroom is really a place for slips and falls. So, what can you do to make it a safer zone?
Add a non-slippery mat inside the tub.
Remove any throw mats that you might have added to the bathroom décor.
Add grab bars around the tubs so that the child can grab them if they fall.
Get a cushioned cover for the faucets. This would prevent hard bumps and injuries in case the child falls.
2. Lock the Cabinets & Toilet Seat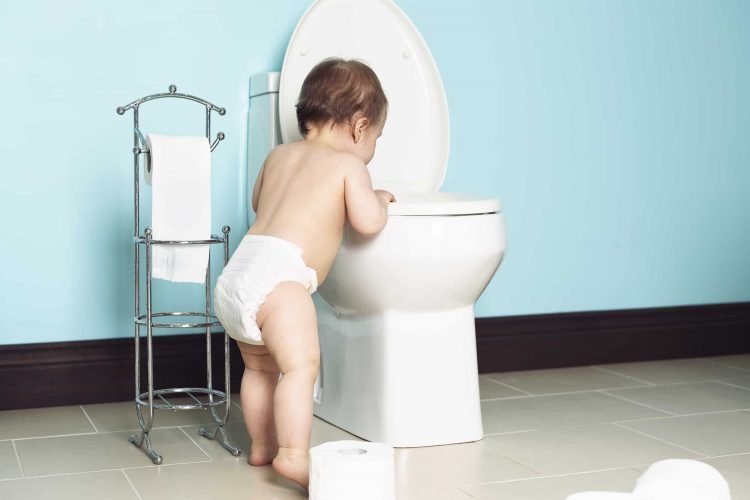 If you've got a climber like my daughter, it is essential that you keep all the pieces of equipment like razors and medicines in a locked cabinet. Since the eyebrow-removing incident, I have installed a self-locking system on my cabinet. The cabinet can now be opened by a set code only, and I can change the lock anytime. This helps me in making sure that all the dangerous equipment and medicines are not under your child's reach even if you are not at home.
If you've got a curious child, get in the habit of locking the toilet cover. Invest in some easy and cheap toilet locks available in the market.
Invest in the lock outside the bathroom door so that it can be locked away and children can only have supervised bath time.
Remove the lock from inside the bathroom so that the child cannot lock himself from inside.
Keep all the sharp objects like scissors, razor, tweezers and medicines in a locked cabinet. If you are as anxious as I am, invest in the tech-enabled cabinet as I did. At least now I can be assured that the eyebrow incident won't happen again.
3. Electrical Appliances Safety
The most important tip for bath safety for babies includes making sure that the electrical appliances are out of their reach. If you use dryers, hair straighteners or electric shavers, make sure that all of these appliances are locked away in a cabinet.
You can also get an electrician to install special wall sockets and electricity interrupters in the bathroom. This would cut-off the supply of electricity in case an electrical appliance falls in the bathtub or the sink.
4. Water Temperature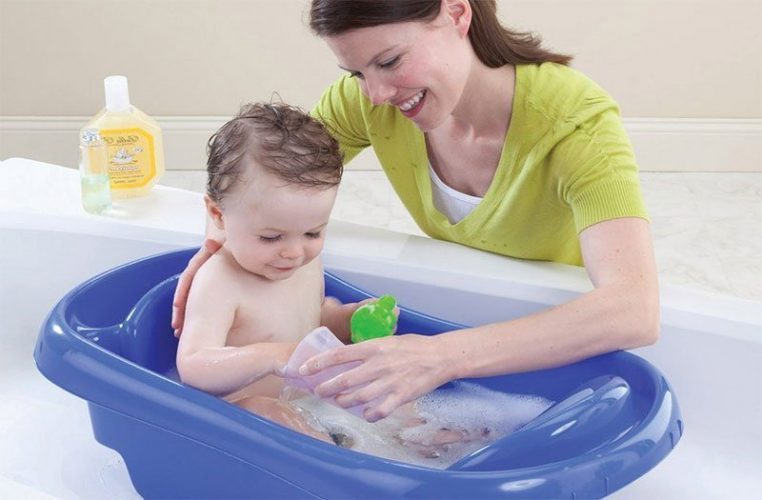 Another item on the bathroom safety tips for toddlers and babies include checking the temperature of the water they are about to take a bath in. As parents, you would always check the temperature before giving a bath to your baby; you can also set the temperature of the water heater so that it doesn't heat beyond a certain temperature.
When your child grows old enough to turn on the faucets, you can either block the water supply to the hot water faucet while the child is in the bathtub or teach him to use only the cold-water faucet.
5. Supervise all the Bathroom Visits
Toddlers and babies do not realize how top-heavy they are and how their imagination and curiosity could lead to fatal accidents. They can easily burn themselves with hot water, slip in the bathtub while trying to catch something or get injured using some of the equipment in the bathroom. Therefore, the last but imperative bathroom safety tip for toddlers is that you should never leave them unsupervised in the bathroom.
Even a few inches of water is enough for a toddler to drown. Therefore, you must never leave your baby unsupervised in a bathtub. Going out for a few seconds to take a phone call might seem easy, but it can turn into a horrific accident. If you have to go outside the bathroom, take the child with you.
To Summarize
Make sure they know that unsupervised visits to the bathroom are a complete no-no.
Install a bathroom lock on the outside so that you can lock it when the bathroom isn't in use, and the kids are unable to use it in your absence.
Child-proof the locks on the bathroom and cabinet doors.
Child-proof the toilet seat so that they do not fall into the same.
Install child-proof caps for all the electrical sockets in your bathroom.
The Bottom Line
Some of the situations might tempt you to leave them unsupervised for a few seconds, but your slight convenience can prove to be dangerous for the little ones. Ranging from minimal to fatal can happen within a few seconds and happen almost every day. Even though they may cry, fuss and fight with you when you cut their bathroom pay time, but you know it better. These bathroom safety tips for toddlers and babies are a must-follow.