For families that are going through the Corona era, it all seems like a three-act play, where you are playing every role. You become a parent, teacher, and professional at the same time. But things do not always go smoothly. The novelty of having school at home is not as easy as it seems.Parents are usually prepared for the annual summer, and winter break but this unexpected long spring break continuing till summer and autumn has brought a twist and has left the parents looking for tips to engage their kids during the coronavirus lockdown in a productive manner. Usually, in summer breaks, exams are done, and kids are usually wanting to go out with their friends to the mall, or watch cinema, go for night outs, sleepover, or a family holiday. But the recent Coronavirus scare has forced us to stay home.
In this scenario, where kids are bound to be at home for extended periods, keeping them productively engaged is a huge challenge for the parents. To ensure that neither parents nor their kids get on each other's nerves, we have some good ways to develop skills and engage your kids during the coronavirus lockdown.
Create a schedule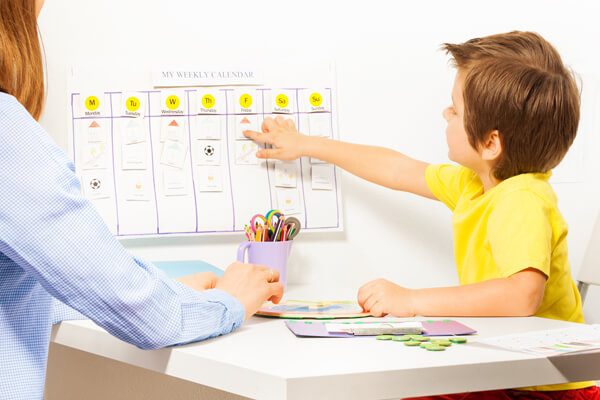 1. Make a routine highlighting the activities for children that would help in age-appropriate education programs that can be followed online, on the television, or through the radio. Also, accompany them in their playtime and time for reading. Use your everyday activities as some learning opportunities for your children.
2.For kids who are more of the digital/internet era, subscribe to shows on science fiction, discovery, the animal kingdom, geopolitics, world history, and culture that will be interesting to watch as well as help them in gaining more knowledge.
3.Establishing a routine is critically important for children and young people. However, in these times, your children need some level of flexibility. Thus, you need to switch up your activities. If your child seems restless while trying to follow an online learning program, flip to a more active option. Pay attention to their needs as much as possible.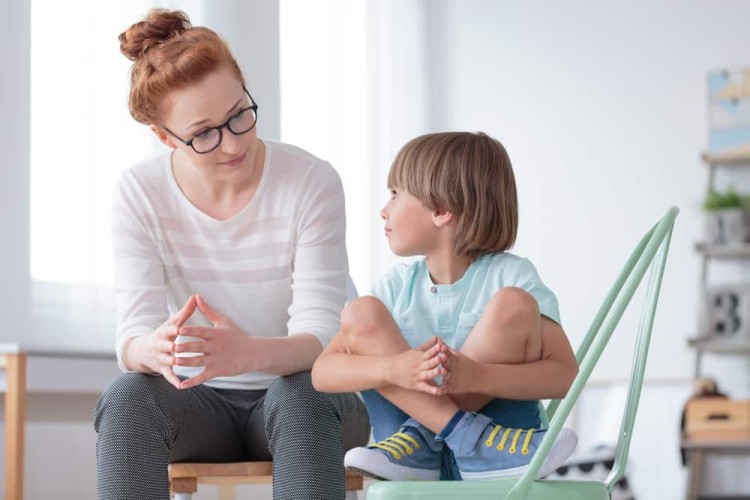 Encouragement should be given to your children for asking questions and expressing their feelings. Your child might have reacted differently to stress; in cases like this, you need to be patient and understanding. Invite your child to talk about the issue and what do they know and then follow their lead. Make sure to train on good hygiene practices as well. You can use moments from your regular life to reinforce the importance of things like timely and thorough washing of hands. Drawing, stories, and other activities for children may also help to open a conversation.
Do not try to minimize or avoid their concerns as it makes them suspicious. Ensure you not only acknowledge their feelings but also assure them that it is natural to feel scared about the things. Demonstrate that you are listening to them with your full attention, and make sure they understand that they can talk to you as well as their teachers whenever they wish to. Warn them about certain fake news which gets 'viral' and encourage them to use trusted sources.
Ensure they are attending their online classes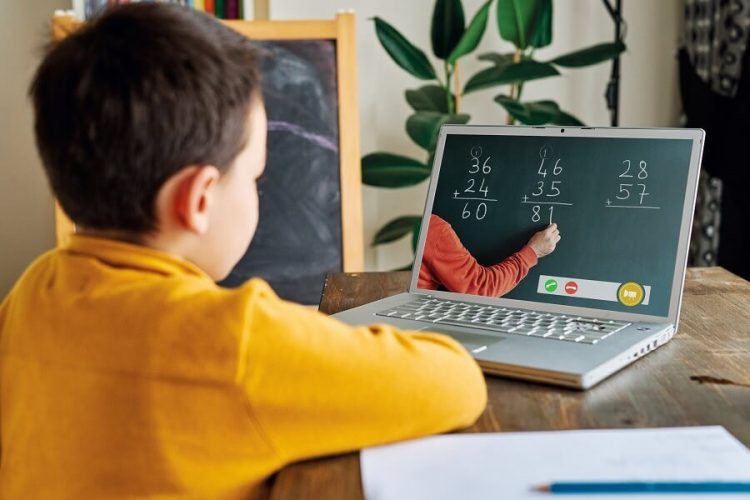 Virtual classrooms have been implemented by schools for the benefit of students. It is the most technologically advanced ways to ensure that students do not miss their school under any unforeseen situations. There are many innovative tools embedded in the smart classroom platform, and with the help of them, schools organize vacation lessons and activity sessions for students keeping them engaged even while they are self-quarantined. You should ensure that your children attend online classes regularly on their virtual classroom platforms and are actively participating in their respective activities conducted there. This helps them be well acquainted with their learning cycle as well as enable them to learn new skills just sitting at home.
However, start with shorter learning sessions and try and make them progressively longer. If your goal is to have a 30 or 45-minute session, you should start with 10 minutes and build up from there.
Beware of cybersecurity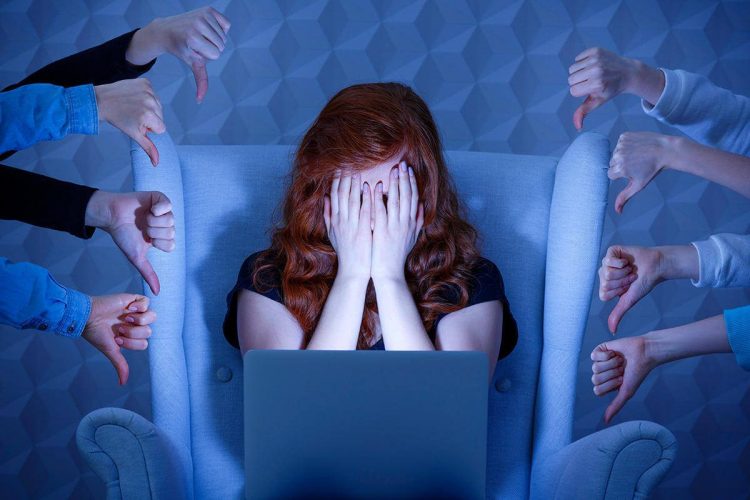 1.Digital platforms do provide an opportunity for children to keep learning, take part in the play, and also keep in touch with their friends. However, increased access brings heightened risks to their safety, protection, and privacy. Discuss the internet activities properly with your children so that they understand how it works, what do they need to be aware of, and what appropriate behavior looks on the platforms such as video calls.
2.Establish rules together about how, when, and where the internet is to be used. Set up parental controls on their devices to deal with online risks. In the case of cyberbullying or any incident of inappropriate content, try to be familiar with the school and other local reporting mechanisms. Also, keep contact numbers of support helplines and hotlines handy. Do not forget that children do not need to share pictures of themselves or other personal information to access to digital learning.
Up-cycle with household items
A really fun yet productive way to spend both you and your kid's time would be to up-cycle with items of your daily use. Kids have arts and crafts at school, or SUPW projects as well. This can be the perfect time to implement into practical life. Working with paper, scissor, cutter, glue, tools, old boxes, clothes, etc. can be extremely fun. Take out junk from your cupboard and let the kids use their imagination and creativity to invent or make something productive out of it.
 You can also get some paint and brush and pick a wall of the room or a wooden chair or table that you can use as a canvas. Choose a theme and start drawing and painting it together with your kids.
Skill development
Not only virtual classrooms are being provided by schools, but there are also many educational institutions and online schools that have been providing vocational courses and webinars or activity sessions to students. An online learning program during the Coronavirus lockdown can be undertaken from the comfort of one's home. Carefully designed as per the age and needs of a learner, these courses can develop and engage your kids during the coronavirus lockdown to be applied in their daily studies as well. Parents should be keeping a watch for these courses and enroll their children according to their interests in the courses. These short-term courses also help create interest among students in specific subjects and make them learn concepts and skills which are otherwise not available in schools. For instance, you can enroll them for courses that can help develop language skills.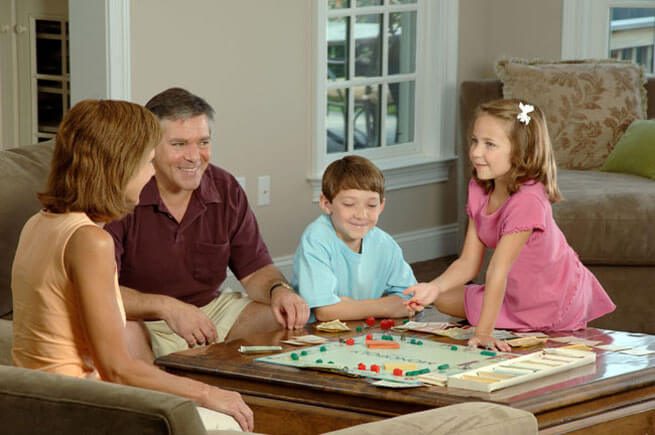 Lockdown should be seen by parents as an opportunity or a way to spend quality time with their children. This is the time for parents to engage your kids during the coronavirus lockdown with board games like chess, Lego, etc., which help them stimulate intellectually and develop computer skills. Brainstorming games ensures students are on their feet, thinking and innovating to kill their idle time. Involving children in these games or other creative hobbies will also help to keep them busy and divert their attention into productive activities for children instead of exposing them to the current scenario which will make them anxious and even distressed.
Practice exercise and meditation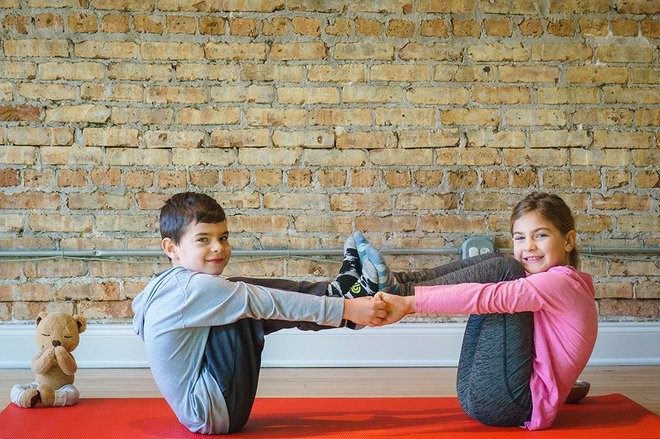 As mentioned above, the external environment, exposure to technology and rumors that are going around on the subject of this epic pandemic might lead to children to develop anxiety, and also raise a concern about their health and well-being. Staying in isolation by living indoors without even a hint of contact to the outside world, leads children to dive deeper into their shell. Thus, parents should practice yoga and meditation with their children to calm their senses and help them protect their mental health. In addition to this, due to a lack of physical activity, children may also become lethargic.
Inculcate reading habits
This is a good time for parents where they can inculcate habits like reading, gardening, cooking, and other household chores in their children. As the quote says, charity begins at home, this is the best time for parents to help their children learn essential life skills which will help them become independent as well as self-reliant and dig in them the importance of respecting labor. The current situation is a unique one, something that has never been before. Thus, parents need to keep their calm during this time and try to do as much as possible in your capacity to shield their children from all the negativity.
Lockdown has compelled us from going out and brought everything online, including education. Online classes have become a regular activity in our lives now. Though there is not any other option left to continue with studies, excessive use of E-Learning methods can be harmful to your kids' health.
Thus, here are some tips to help your kids learn at home during COVID-19 that you can use.
Use bigger screens for classes
Let them use an iPad, tablet, or laptop for their virtual classes instead of smartphones, as smaller screens cause more strain to the eyes.
Make sure that they are maintaining their posture by sitting correctly. The back should be kept straight to lower chances of back pain or other issues. Online classes last for about 45 minutes to an hour and can be tiring for a student. Make sure they use the right kind of chair that allows them to lean back whenever needed instead of slouching often.
Use the device at the correct position
Laptops should not be used as the name suggests; instead, it is advised to keep it on a table with 10 to 30 degrees of eye-level. This helps in avoiding neck strain due to prolonged virtual sessions. Kids should not sit too close to the screen. A minimum distance of 45 to 60 cm from the screen should be maintained.
Though it is not possible to cut their screen time during virtual sessions/ online classes, what you can do is cut it down during their time for entertainment. Watching cartoons or playing video games can be minimized. Instead, provide them with other playing options to reduce their time on-screen. Encourage them to take breaks every 45 minutes since staying in front of the screen for too long is strenuous to the eyes.
Maintain optimum brightness
Check and adjust the brightness of the device. Very bright screens give unwanted glare, and very dim screens lead to eye strain. Thus, keeping a check on that is necessary. Kids should wear spectacles during their virtual classes. Glasses have an anti-reflective coating that cuts away the blue light from LED devices. Older children using contact lenses should switch to spectacles as well.
A sound sleep provides enough rest and refreshes the whole system of the body. Your child should get enough undisturbed sleep for better health, especially during this period.
Do not let distractions come near them
Kids tend to get distracted quite easily. Activities like TV, Video games, and other entertainments should not be played in front of them while they are concentrating on their online classes.
A healthy diet is necessary for everybody throughout. But this is a period where the immunity of kids should be maintained at any cost since it helps them to be fit. Moreover, opting for more vitamins-A laden food helps to preserve their eye health, which is usually getting affected because of continuous exposure to screens in virtual classes.
By following these measures and incorporating these techniques in your daily routine, you can easily engage your kids during the coronavirus lockdown and develop their skills without any hassles.