Prenatal Yoga has become a trend these days. Gone are the days when women who were pregnant avoided such activities. Contrarily, today women enroll in yoga classes as soon as they get the good news and all the credit goes to plenty of benefits that yoga has in store for a mother to be. Here we are going to discuss with you the Benefits Of Yoga During Pregnancy.
Keeps the muscles toned
Pregnancy implies changes in body primarily pelvic floor, hip as well as abdominal core muscles. In such a case yoga is a great relief as it helps to keep the muscles of the body properly toned. Also, it helps to maintain the appropriate balance between the length as well as the strength. Among diverse yoga poses, the ones that are highly beneficial during pregnancy are lunges and gentle backbends. These are of great help at minimizing the ache as well as body pains apart from trying to keep the body in shape.
One of the most important benefits of yoga for pregnant women is that it opens up the body for the labor and birthing process. The tightening of muscles due to fear results in "fear-tension-pain cycle" thereby, hindering calmness during labor. Yoga helps to make the birthing process a bit easier by minimizing the pain as well as prepares the body for no pain medication. One of the yoga exercises that are of great help is deep and mindful breathing that helps the body to loosen as well as relax.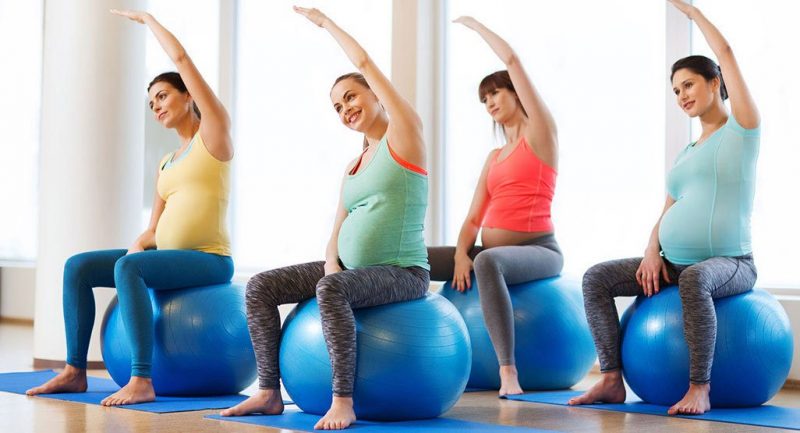 Some of the common problems that pregnant women face are the lower back pain and nausea other than insomnia, shortness of breath, headaches as well as carpal tunnel syndrome. Yoga helps in stretching as well as toning the muscles that boosts proper blood circulation in the body. In addition to this, deep breathing provides much needed oxygen to the baby as well as to your own muscles. Apart from this, yoga also helps combat other physical problems faced during pregnancy.
Overall, these are the Benefits Of Yoga During Pregnancy that all the pregnant women need to consider. Thus, if you are expecting a baby then it is the appropriate time to get enrolled in a yoga centre nearby. This will also help you to ensure having a healthy pregnancy period as well as smooth delivery.
Read Also :