Teenage is a complex age group where parents ought to be very careful about how they raise their kids. In such a scenario, one thing that parents always have doubts about is putting a teenage curfew. Whether it would be an advantage or a disadvantage at raising the kids is hard to decide. However, we opine that creating boundaries for teens to have a lot of advantages not only for the kid but also for the parents. By boundaries we imply, that children who are less than 18 years of age are as much under adult supervision as is literally possible.
Sigh of relief

Creating boundaries for teens implies that kids are not allowed to remain out of parent's sight for a definite period of time. This implies that there are less chances of them going astray and getting involved in any sort of juvenile violence or crime. This not only saves children for any danger but also offers their parents a peace of mind as they are sure that the kids are safe and in no trouble.
Safe and secure
Another boundary that parents usually set for kids is those related to drug use, violence, sexual risks, partying as well as alcohol intake. This prevents children from going beyond a point that can prove hazardous not only for themselves but also for those around them. Thus, such boundaries act as a benefit for all and sundry in general and for the teens in particular.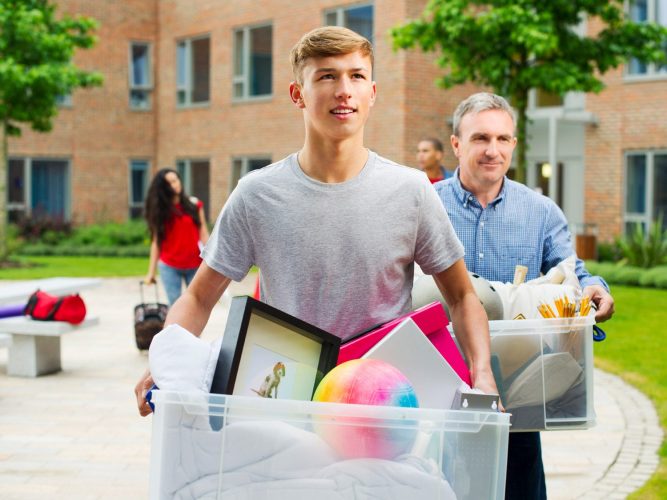 Anything that is done in excess is usually a misfit for any sort of a situation. Thus, it is important that parents restrict children from staying out of the house late nights. In teenage a person always require the guidance of a fully grown and mature person who can guide them and teach them how to differentiate between good and bad. This knowledge makes them more responsible, not only for themselves but also for the society in general.
Restricting teens to particular boundaries help to inculcate in them the much required virtue of discipline. This helps in conserving the energy of the teen and helping him put it into the right path and uses it wisely. This gives a particular structure to the life of a teenage that remains with them for ever.
Overall, Creating boundaries for teens might have certain disadvantages also but the benefits that it has to offer are far more.