All of us are excited for the upcoming festival of colours Holi Celebration that is celebrated in the month of March every year. If you are planning to step out of your home and explore this festival being celebrated on a grand scale, then here are few options for you.
1. Mathura Holi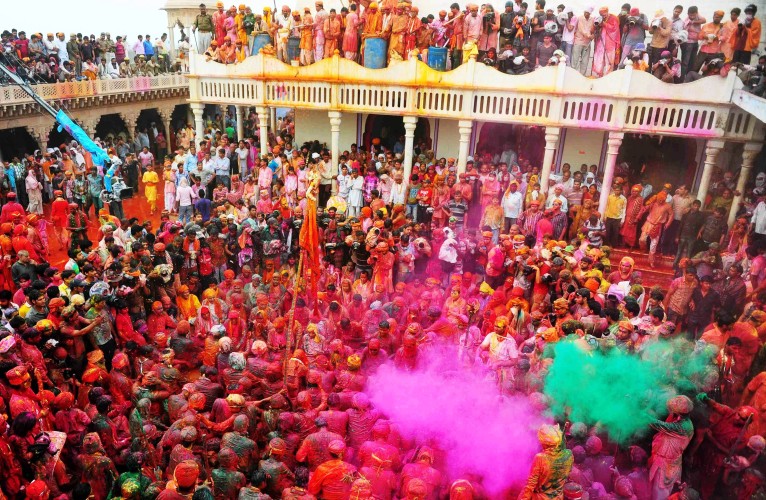 Mathura is a beautiful place situated in the state of Uttar Pradesh. It is said that  Lord Krishna took his birth here in the Dwapar Yuga. Here the festival of holi is celebrated for over 40 days before the actual Holi takes place. Everyone gathers at Dwarkadheesh Temple in Mathura to celebrate the festival of colours. It is one of the most popular places for celebrating holi every year and is thus guaranteed to gather a lot of tourists for this festival every year.
2. Vrindavan Holi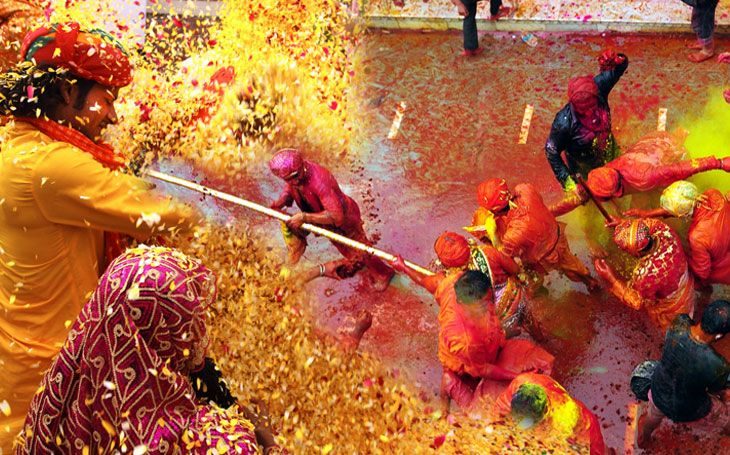 One of the pious forms of the festival of Holi is celebrated one day prior to the Holi at the Banke Bihari Temple at Vrindavan. During this celebration, flowers have an integral role to play. While the celebrations are going on, priests throw the flowers at devotees. It is due to this tradition that the festival is termed as phoolon Wali Holi. Thereafter, on the day of Holi, the doors of the temple open to all the visitors so as to play Holi with the almighty God himself. The reason for such magnificent celebrations here is that, Vrindavana is the birth place of Lord Krishna.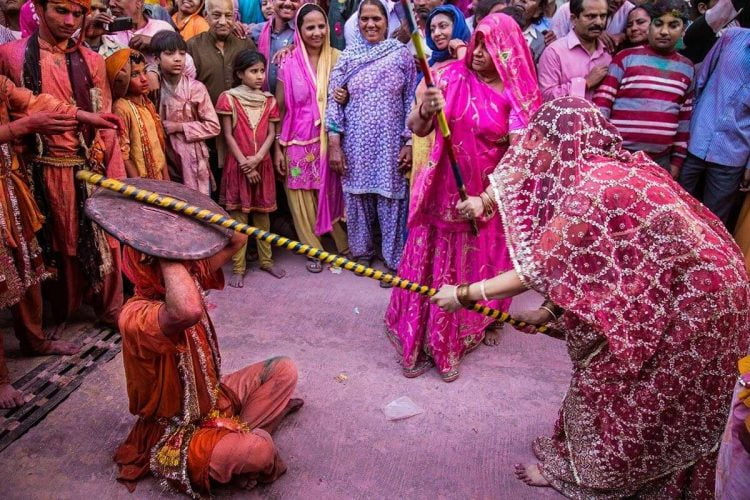 Barsana in Uttar Pradesh is one perfect destination to celebrate the festival of holi. During the holi celebration here, women usually chase men and then they beat them up with the help of Lathis (Sticks). It is because of this tradition that this festival is termed as Lathmar Holi Celebrations in this region. This is one of the most unique ways of celebrating this festival backed by religious and cultural beliefs of people.
4. Purulia Holi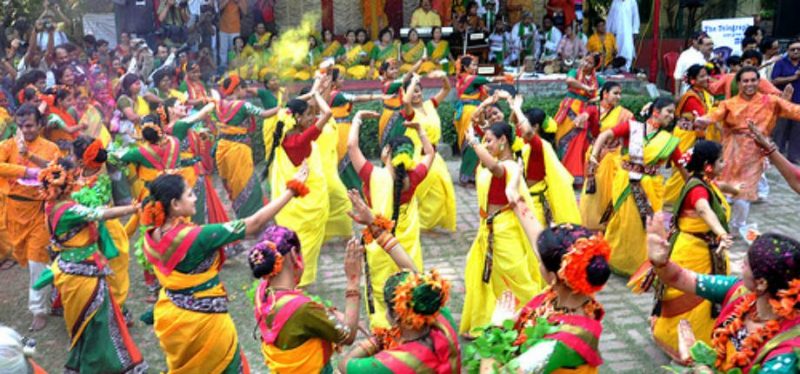 Purulia is a beautiful place in the state of West Bengal where the festival of Holi is celebrated with great pomp and show. Here, this festival is celebrated in a very traditional way and people are known to perform the conventional  Chau dance in addition to Darbari Jhumur and the beautiful Natua dance. At this place, it is not a one day event but the celebrations take place for three days in a go.
5. Delhi and Mumbai Holi
Delhi and Mumbai are two different places but the craze with which this festival is celebrated in these two places is almost the same. At both the places the festival is celebrated with not only colours but also Dj's and bands have an important role to play. Eating items include beverages like bhang and street food. However, it is suggested that you must take care of yourself and play cautiously.
Overall, as you are now aware about the best places across India to celebrate the festival of Holi, you must now get going to book your tickets and making all the other arrangements. You will surely enjoy Holi Celebrations at these places like never before.