Celebrated across Uttar Pradesh, Bihar and Jharkhand with great pomp and show, Chhath Puja 2020 would be celebrated from 18th November till 21st November 2020, i.e. from Wednesday till Saturday.
Chhath 2020 Date
18th November 2020, Wednesday: Nahayein-Khayein (Bathing & eating/ नहाय-खाय)
19th November 2020, Thursday: Kharna (खरना)
20th November 2020, Friday: Puja during sunset (डूबते सूर्य का अर्घ्य)
21st November 2020, Saturday: Puja during Sunrise (उगते सूर्य का अर्घ्य)
Chhath Puja Muhurat
The auspicious time for Chhath Puja on 20th November starts from 6:48 AM for puja during the sunrise and 5:26 PM for puja during the sunset.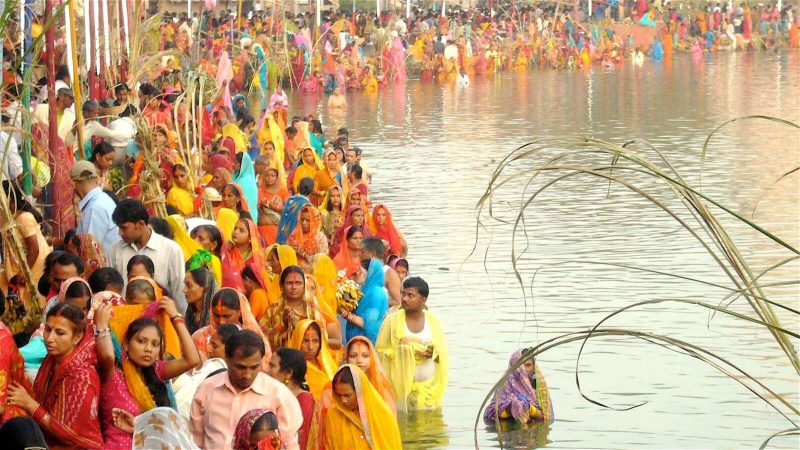 Chhath Puja Items
To keep the Prasad for Chhath Puja, you would need two-three special baskets made of bamboo (बांस की दो तीन बड़ी टोकरी), lota (लोटा), thali (थाली), glass for milk and water (दूध और जल के लिए ग्लास), rice (चावल), red vermilion (लाल सिंदूर), incense and big diya (धूप और बड़ा दीपक), coconut with water (पानी वाला नारियल), sugarcane with leaves (गन्ना जिसमें पत्ता लगा हो), sweet potato (शकरकंदी), turmeric and ginger plant (हल्दी और अदरक का पौधा), pear and big sweet lemon (नाशपाती और बड़ा वाला मीठा नींबू), honey (शहद की डिब्बी), betel nut (पान और साबुत सुपारी), camphor (कपूर), kumkum (कुमकुम), chandan (चन्दन), thekua (ठेकुआ) and other sweets.
Significance of Chhath Puja
The four-day-long festival of Chhath is celebrated on the sixth day of Kartik Maas (the month of Kartik) or six days after Diwali. Since it falls on the sixth day, it is called Shasthi Puja or Chhathi Puja in the local dialect. During Chhath, Goddess Chhathi or Chhathi Maiyya, sister of Lord Surya, is worshipped. At the same time, Katyayani Devi, the sixth form of Maa Durga, is also considered as the form of Chhath Mata. To please Chhathi Maiyya, people offer arghya to Lord Surya on this day. It is said that goddess Chhathi who gives birth to the children, which is why the mothers offer the arghya with their sons and daughters during this festival. The couples who want children are also encouraged to keep the fast and offer their prayers to the Chhath Maiyya.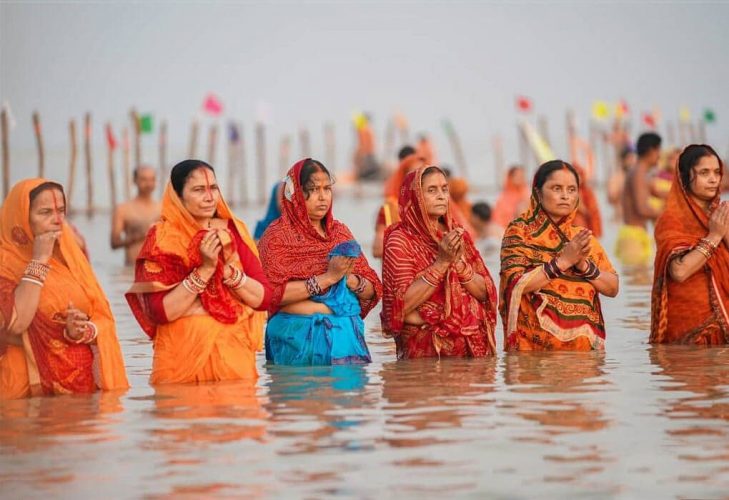 Scientific Significance of Chhath Puja
The benefit of sun rays is known to all. It provides Vitamin D to the body which is the reason why since centuries, the tradition of offering prayers to Lord Surya early in the morning and during sunset have been set. Vitamin D provided by the early rays of Sun boosts immunity and eliminates skin-related problems.
Special Thekua Recipe for Chhath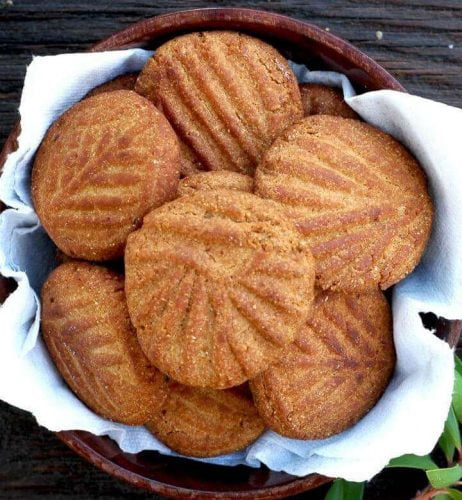 Thekua, also known as Khajuria or Thikari, is made especially on the occasion of Chhath Puja in Bihar and Uttar Pradesh. Here's how you can make this easy, few-ingredient thekua recipe in your kitchen!
Ingredients for Thekua Recipe:
2 cups flour
2 tablespoon semolina (Rava/suji)
1 tsp fennel (saunf)
½ tsp cardamom powder (elaichi powder)
3 tsp grated coconut
3 tsp ghee (clarified butter)
1 cup jaggery
Oil/ghee for frying
Directions to make Thekua:
Break jaggery into smaller pieces and mix it with a cup of warm water. Bring the water to boil and make sure that jaggery gets dissolved in the water making it into a smooth, thick syrup.
Filter the syrup through a sieve.
In a large bowl, mix flour, Rava, saunf, cardamom powder, grated coconut and ghee. Use the syrup to knead these ingredients together into a dough. Make sure the dough holds shape.
Now, break the dough into smaller pieces and turn them into a cylindrical shape. Using any spatula in the kitchen, convert these into triangular pieces. Create designs using a skewer or toothpick.
Deep fry the thekuas in oil or ghee until both the sides turn golden brown. You can bake these in the oven by preheating it to 180-degree Celsius for 12 minutes.
Drain the thekuas and leave them to cool in the bowl or dish. Thekuas will be soft when hot and turn crispy once they have cooled down.
Enjoy the crispy thekua with a hot cup of tea.
Other recipes which are made during chhath puja include pooriyan, kheer, pumpkin curry, and sabzi made of green chana.