My 9 years old son keeps asking me about the significance of Independence Day that arrives on 15th August and how did it change the life of country people! I took him to a Flag hoisting ceremony last year, and he questioned if the day is just all about celebrating and waving flags high up the sky. That very moment I realized that kids are not aware of the oppression and pain the people went through before Independence. So this time, I have made up a list of innovative Independence Day Celebration ideas that can make this more meaningful and memorable for my little ones.
Being 'free' or 'Independent' is a very vast subject that requires a lot of diligence and conviction to realize and understand. Kids have a soft heart and making them aware of freedom fighters, and their work is vital so that they carry this heritage for all lifelong. But most people are clueless about how can they convey the actual meaning of Independence Day to their kids? Let's take a look at some unique ways to make this celebration meaningful for your kids.
Top ideas to light up the freedom spirit in young minds with Independence Day celebration:
1. Began with the Vande Mataram significance-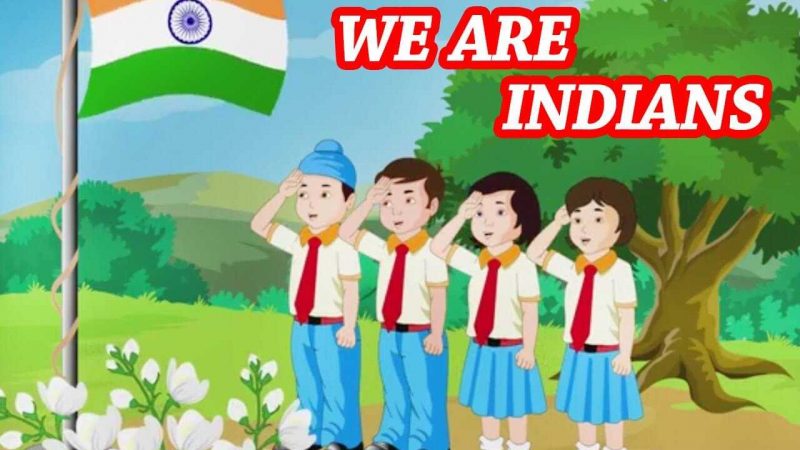 Most kids are aware of 'Jana Gana Mana' as it is thought in schools, but very few preach the importance of 'Vande Mataram'. Communicate your kids about the importance of this song for the freedom fighters as it served an eternal inspiration to avail freedom. You must convey the meaning of every single word from this song so that they can thoroughly recite and re-create the zeal of its emotions in their hearts. The goosebumps we get each them we listen to this song should get incorporated in their root learnings also. You can also arrange a small 'Vande Mataram' fest where a group of kids can perform vocal or dance performances and even dramas to perpetuate the pride of being an Indian.
2. Plan a patriotic movie watch with your family-
Nothing can convey the best meaning of Independence that a good subjective patriotic movie. Download a good movie online where the galore of our freedom fighters and their hardships to give us this Independence is evident. A story of incidents that occurred during that period and the sacrifices made by our leaders is worth watching. Young kids need to grasp the patriotism as they are the future of this country, and every move they make will decide the destiny of the new era.
3. Dress them as freedom fighters and leaders-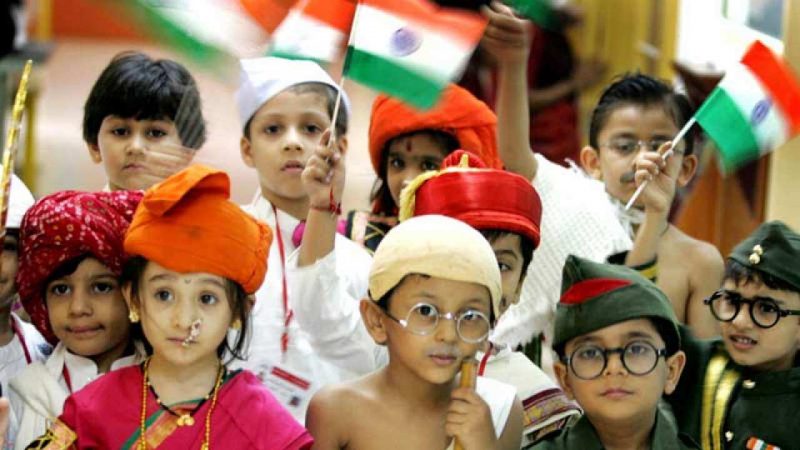 History is star struck with the list of popular freedom fighters who even gave away their lives to get freedom for our country. Decking up your children as leaders like Subhash Chandra Bose, Chandrashekhar Azad or Rani Laxmibai can generate a sense of patriotism amongst the kids and the audiences.
4. Practice flag Hoisting as not just a Celebration-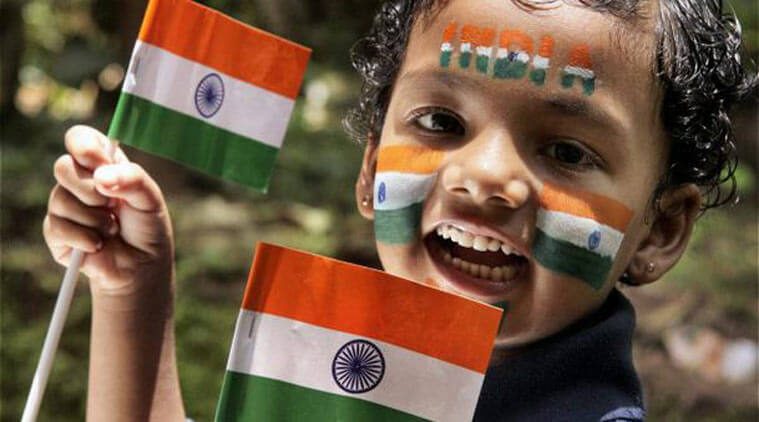 It is an obvious fact that the Independence Day Celebration stays incomplete without the famous Flag Hoisting ceremony. You can incorporate your children's minds with the significance of every colour present in our flag so that they come to know the pride of diversity we own. Memorize them the national anthem so they can connect with the real spirit of availing freedom.
5. Ask them to decorate the home on Independence theme-
A home-based theme party can fill their hearts with gratitude and aspire the kids to well-connect with our country. Make arrangements for tricolour art and craft materials so that they can use their creativity to prepare wonderful decorations for the place. You can also bring smiles to their faces by making some recipes that pertain the flag colour so they can recall the day again and again.
6. Add Nature to Independence Day celebration-
How can nature be a part of Independence Day? It is all about framing a meaningful celebration for kids, and various nature-based activities like the tree plantation drive can give a good start. Independence is not about the freedom to stay, speak or do something but a lot more than that. True Independence comes from the value you give for a wonderful place you have to reside. Why not imbibe the nature preserving values in them? Planting more trees and making your environment pure and livable signifies the importance of hard-earned freedom. Trees in clusters depict the support and will to grow with each other.
7. Narrate stories to your kids about the freedom fighters-
We have a glorious history of freedom fighters who gave away their last breathe to ensure that you and I become a part of this Independence era. It is important to pass these values to your children about the happenings and history of freedom fighters along with remarkable dates of occurrences. You can take them to skits or dramas where role-plays of our historical freedom fight related incident make them feel proud about the historic Independence.
8. How about organizing an Independence Day quiz-
Kids are curious and enthusiastic about quiz events, and you can use this to inculcate the values in them. Ask them questions relevant to the history of rulers in India, freedom fighters and the events that took place. This would not just help them score good marks in history exam but also they could remember every aspect of the long-lasting fought that led to this auspicious day.
9. Take them to a historic place or a museum-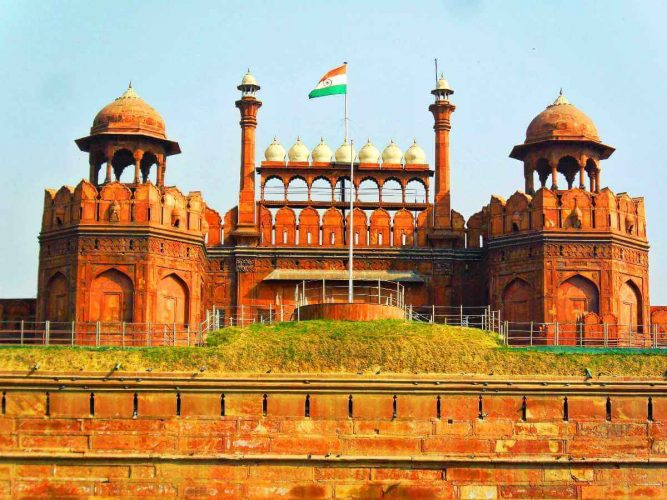 Visual teachings are always more powerful than oral learnings or reading. Plan a small trip to a nearby museum where you can show them the collection of freedom fight things and pictures that depict their hardships and struggle. It aids them in actually accepting the long battle that the country witnessed to reach this milestone.
10. T-shirt painting session-
Tricolor T-shirts are the most common thing you can observe on Independence Day. But why to wear it only on that day? Freedom is an eternal celebration, and realizing the glory of proud history needs to get more integrated within you. Give them a couple of plain white T-shirts so that they can paint the splendid National Flag on it which creates the patriotic vibes in them. It can be a great opportunity for them to exhibit their talent with your help and guidance. For kids of the age group 13 to 15, you can also give the leverage of painting Freedom fighters if they have a good hold on brush and art.
11. Flag Relay and other Independence Day based games-
Adding fun to the Independence Day celebration is important so that kids take part with full interest and enjoy it thoroughly. Any event organized for kids remains incomplete without the games, and flag replay or crossword puzzle solving of patriotic leaders is a good idea. Further relevance can be made with a treasure hunt where you can hide various important elements of freedom like flags, badges, photos of freedom fighters, patriotic movie DVDs and a lot more. Explore your imagination to create fun and learning simultaneously.
12. Skits on Freedom events and security forces-
Our history overwhelms with a series of incidences based on freedom fights and a closer look to the actual sight is possible with skits on them. Ask your children to form groups with their friends and frame interesting skits that aspire them and others to do something valuable for the country. You need to inherit them with the thought of freedom fighters who are still fighting for the protection of our countries like the Soldiers, Naval force and prestigious Air Force. Provide them with a broader scenario of Independence that does not restrict history but also talks about the present and future.
You can also make the celebration more special by asking your kids to make personalized cards for the soldiers and make gift hampers for them. Sending them this token of respect is a wonderful gesture that must continue every year.
Bottom Line
The textbook knowledge is not sufficient to make kids realize that Independence was not easy. Still, many groups and organizations in the country are working day and night to retain it. It is vital to inform them about the current differences between various economies and the possible future effects on it. We have glorified armed forces who are consistently striving to retain the safety and security of our nation.
Preserving valuable Independence and do achieve new heights in various fields to make the country proud is also a kind of celebration. Let's integrate these values into your our kids on this Independence Day so that they become the new face of Modern Nation that strengthens and empowers the country on a global level!