Also called as the Day of Victory, the festival of 'Dusherra' or 'Vijaydashmi' is one of the most important festivals of Hindus. It is a celebration of the victory of good over evil. It is the day when evil was vanquished by the power of holiness. It is celebrated with a lot of pomp and show. The name 'Dusherra' has been derived from Sanskrit which means 'dusha'- ten and 'hara'-defeat. This spectacular festival of Vijayadashami is celebrated on the tenth day of Shukla Paksha in the month of Ashwin or Ashwayuja. This usually falls in September or October.
All over the country, this festival means different types of celebrations. According to Hindu epic 'Ramayana,' 'Vijaydashmi' marks the victory of Lord 'Rama' over 'Raavan.' Raavan kidnapped goddess Sita, wife of 'Rama,' from the forest which started a big battle between Lord Rama and King of Lanka Raavan. With the help of his brother Lord Laxman and Lord Hanuman and an army of his supporters, Lord Rama defeated Raavan and rescued goddess Sita.  The day the battle ended, when Lord Rama killed Raavan, is the day celebrated as 'Dusherra'. In order to celebrate this occasion, huge effigies of Raavan, his son 'Meghdoot' and brother 'Kumbhkaran' are built and filled with crackers and burnt in order to symbolize the defeat of evil. Also in many cities, the procession is taken out where people dressed up as gods and goddesses sit on a chariot and act out scenes from 'Ramayana' also known as 'chowki.' Also, people act out 'Ramlila,' the brief story of Rama, Laxman, and Sita, in outdoor fairs for 9 days during the nine days of Navratri.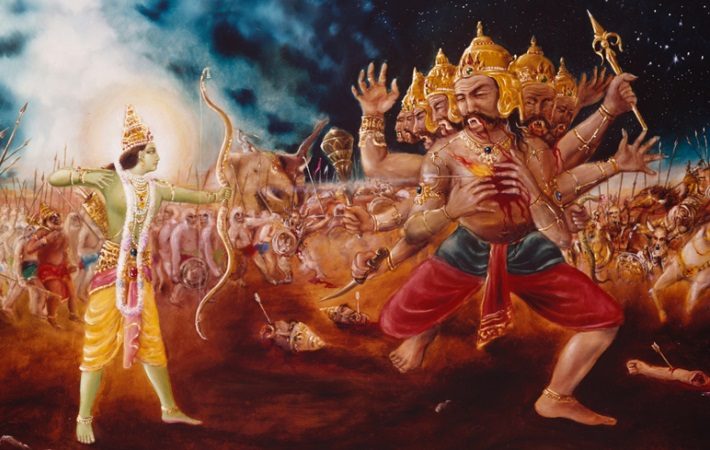 In the southern, eastern and north-eastern states of India, Vijaydashmi also marks the end of 'Durga Puja' which celebrates Goddess Durga's victory over the demon 'Mahishasura.' In these states, you will find elaborate and huge statues of the goddess 'Durga.' One can find different types of celebrations happening all over the country.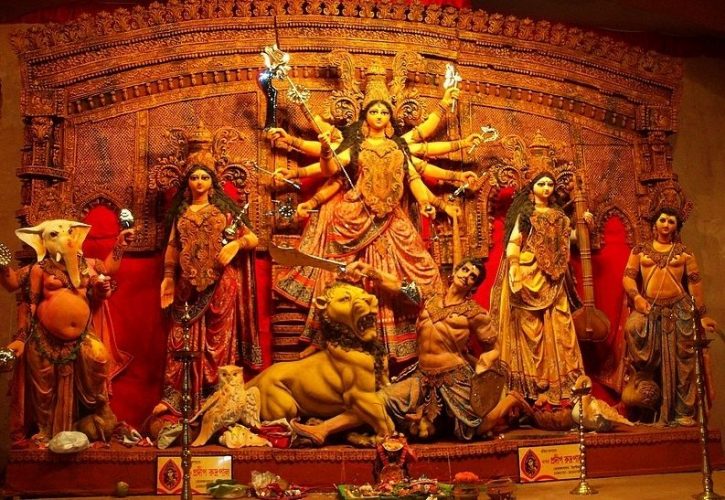 After nine days of 'Navratri' the tenth day is celebrated as 'Dusherra'. Dusherra is celebrated with a lot of fanfare and fervor in the country. People clean out their households and make tasty dishes and sweets. Dusherra marks as the reigniting of hope and purgation of evil from the house.
Dusherra has tremendous cultural value as it is celebrated with fervor all over the country. It is a festival which infuses our soul with hope, divinity and courage.