In this era of technology, with smartphones in our hands all of us have become self-proclaimed photographers. Taking photographs in general is fun but taking pictures of your baby is out of the world feeling but you need to be skilled to take good pictures.
1. First shots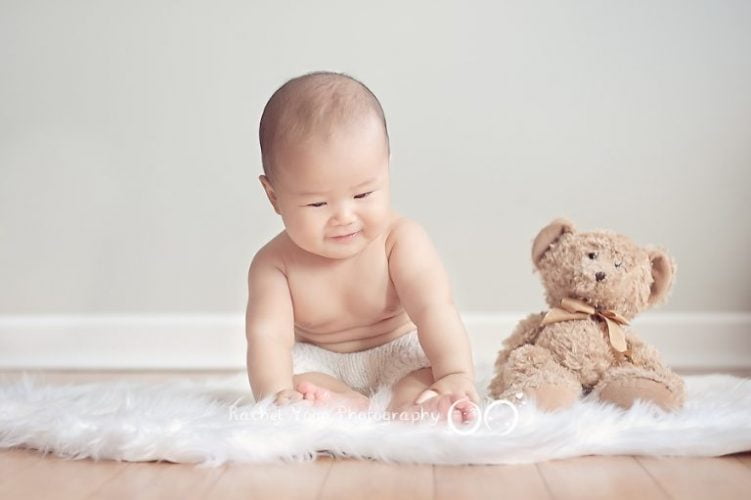 Do not bother the baby with the cameras much, initially. In first few weeks you can simply take pictures of the baby with all the close ones who come to bless the baby. You can take these pictures in portrait or in the documentary style whatever suits you the best.
2. Right angles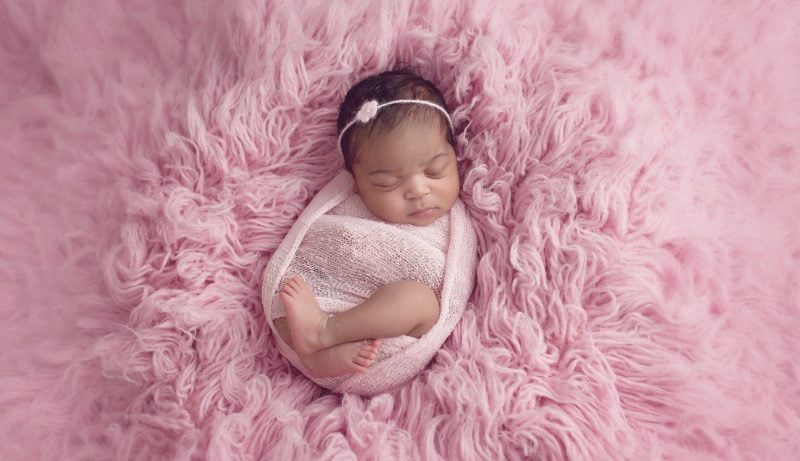 Instead of always taking the pictures of the baby from above trying to cover his entire face, it is better that you try finding out angles that suit your baby the best. Truly speaking, at times side angles are equally fascinating. The best angles you usually get when you try taking normal pictures
3. Detailed pictures
One reason why we find babies cute is the fact that they are small in size. This means it is not just their face and cute expressions that are worth capturing but there are other body parts also like their little feet and tiny hands that deserve attention. You can opt for shooting these by placing them on your hands.
4. Happy faces

Instead of just clicking the pictures of your baby every now and then, be specific. Opt for clicking the photos when you find that your baby is in a happy mood. At times, the expressions of the baby when they smile or tend to giggle are worth everything in this world. You need to capture moments like these.
5. Keep the camera handy
One of the most important things that you need to keep in mind is keeping your camera handy. You never know when you get to witness those cute expressions of your baby. We are sure you would not want to miss capturing them all because you could not find your camera instantly.
6. At least one pic a day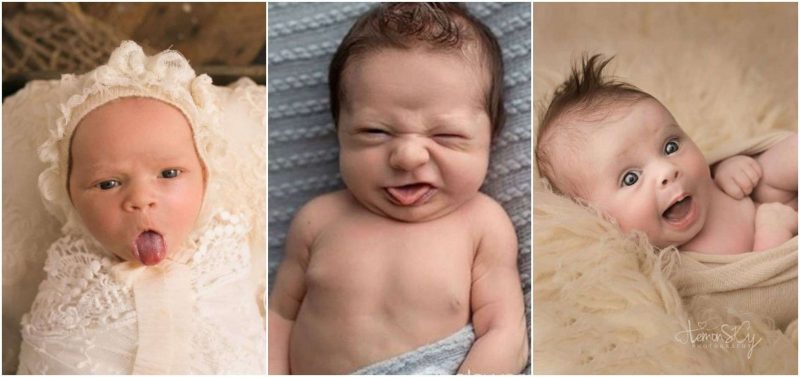 Babies face changes every day. Even within weeks you would realize that your baby no longer looks the same as it used to few days ago. So, keep capturing your growing baby. To keep a memory you can take pictures of your baby at least once a day.
7. Use photo editing apps
All of us want to capture natural pictures of our baby and that is completely fine. However, at times you get to click very good picture of your baby that you feel like framing. You might find every picture of your kid flawless but when your kid gets to see them after growing up he is surely not going to admire those facial hairs or bruises. So simply before deciding to frame pictures edit them suing photo editing apps.
8. Add colors
You can go in for adding different colors to the natural shot that you have taken. This adds charm to the pictures of your baby.
9. Different lighting
Try to take pictures of your baby in different lighting. You will be amazed to see the difference it makes to the appearance of your baby as well as the background.
10. Be specific about choosing the moments
You cannot simply keep clicking the pictures of your baby. After all having a baby does not mean having an object to take pictures of. Try to be choosy about the moments of which you want to take pictures of.
These 10 tips are going to help you create good pictorial memories with your kid that you can cherish lifelong.