You might be the kind of mom who is every time and anytime as excited as the kids and cannot wait for artistic and structured days at home with your children. Or possibly you are the mom who is worrying about how you could possibly keep your little busy all day. But we all have the same goal in mind which is to fill our days with fun and memorable activities along with assuring kids learn something creative. This also helps them make their imaginative stories and pictures. Add colours, joy and excitement to your child's life.
Studies and researches have shown that our brain has two sides, right one for feeling fresh, creativity and keeping our mood lit whereas left one is for storing knowledge and focusing on studies.
As for me, I love having my kids at the playground or at home doing fun activities! In the essence of full disclosure, there are definitely days when the back to school countdown begins to run through my mind. Holidays or daily one hour a day of your child must be invested in enjoying themselves with this to-do craft activities.
For your satisfaction, these activities also won't ruin your home!
5 fun DIY craft activities to enhance your bond with little ones
1. Pack a white bedsheet, some watercolours and head towards the playground: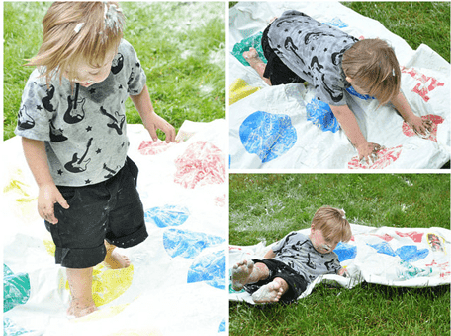 Spending a day with your little ones at the playground could be the most memorable and crafty one. Spread out the white bedsheet on the playground, no, not to lie down. Instead, give your kids water colours and ask them to draw out whatever they feel like. Make sure you tell them that it doesn't matter if they colour up themselves and even their dresses. It is a fun short-trip and they can have their gala time.
2. Making Yarn Dolls
Popsicle sticks, yarn and a little imagination are all you need for this crafty fun, low-mess art that offers hours of creative play. Kids can decorate the sticks in different colours and make funny faces, then you can teach them how to put on a puppet show or just play.
3. Create your own 'Baby Shark Catcher'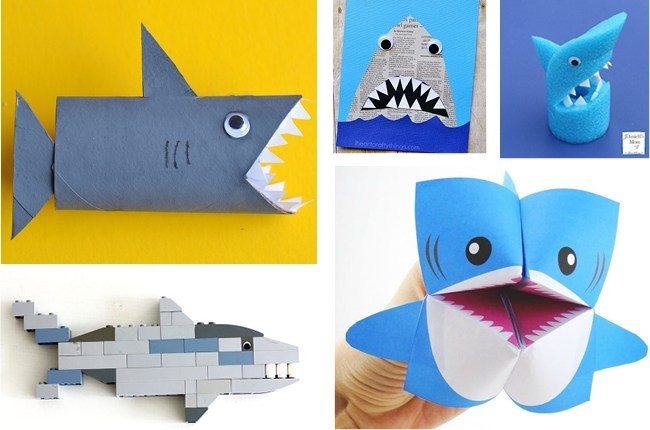 Heard of dream catchers? This is something innovative and new for your little tots. If your playful tots can't stop singing Baby Shark, they'll love doing this cute paper craft shark for Easy Peasy Fun. With nothing more than paper and scissors, they'll have a mini shark made in no time that they can use to whole day long, pretending to be under the sea without actually needing any water.
4. Create a Tape Town and let your Child be Imaginative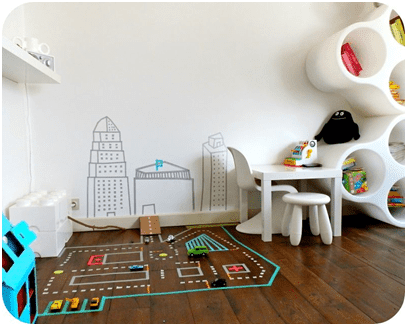 Those holiday days can get long when the kids have already played with the same toys over and over again. You can spice things up a little for them and get creative with nothing more than a few rolls of washi tape. Transform their room's empty little space by letting your kids tape out a city on the floor for inventive play. Let them act like a king/queen of the town and make their own innocent rules for their imaginative population. When they are done, all you have to do is pull the tape off with no mess guaranteed.
5. Sequin Paper Plate with Heart in the Middle
Bring out the paper plates from the storeroom or buy from the market at most reasonable rates to make these cute sun catchers from Kids Craft Room. With a bit of paint and some sparkles, your little entertainers will make a keepsake that will melt anyone's heart.
Crafting can be inspirational as well as an adventure for you kid. It can enthuse him/her with excitement levels to create something new every day!