Toddlers are often stubborn with their food habits but if you involve them in the process of cooking, it can be a great bonding experience and since they know what is being made, they are less likely to make a fuss about eating it. Just make sure you do not give them a task that is too difficult for them to handle. Like, let them start by tearing up leaves before moving them up to mixing.
What's for Breakfast?
Blueberry Banana Yogurt Smoothie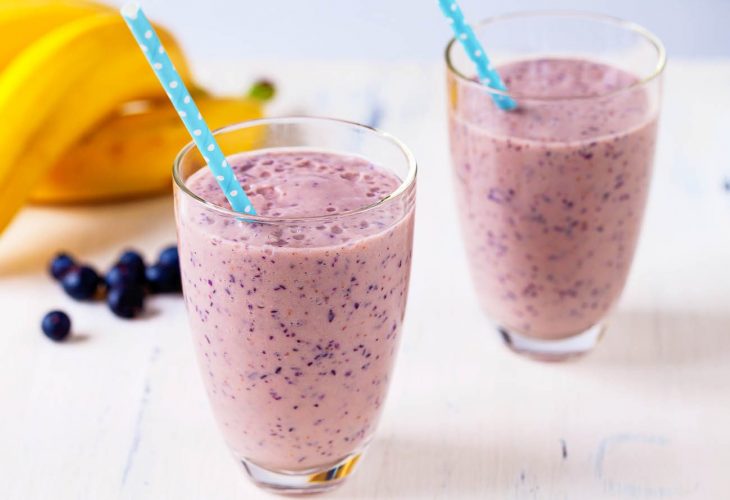 If your kids are fussy about eating fruits, make smoothies using fruits, vegetables and even Greek Yogurt. Let your toddler help add the ingredients and press start when they are in the blender.
Baked Oatmeal
Apple-raisin Baked Oatmeal can be a fun go-to recipe. Let your kid help mix and stir the ingredients and you can add fruit faces to make it fun. Make it ahead of time and grab it while going out.
Chocolate Chip Muffins with whole Wheat Zucchini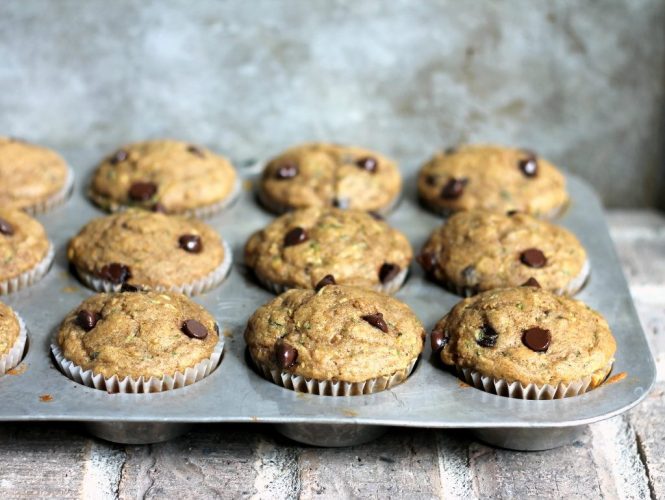 Mix in all the ingredients and let your kid pour batter into the muffin tin. If you think the kid will spread it all over the place, let them mix the ingredients only.
Make good Lunches: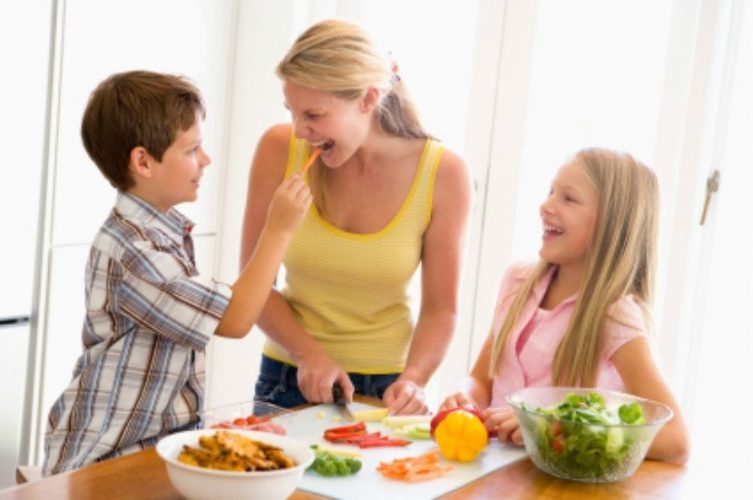 Cream Cheese Cucumber Sandwich
Cut the cucumbers while your child applies cream cheese on pieces of bread. Pack up the sandwiches for their school lunch.
Chicken Fingers
Make chicken fingers with your toddler and let them dip the chicken in flour and eggs. Teach them how not to be messy but they are going to love getting their hands dirty.
Let's get Dinner: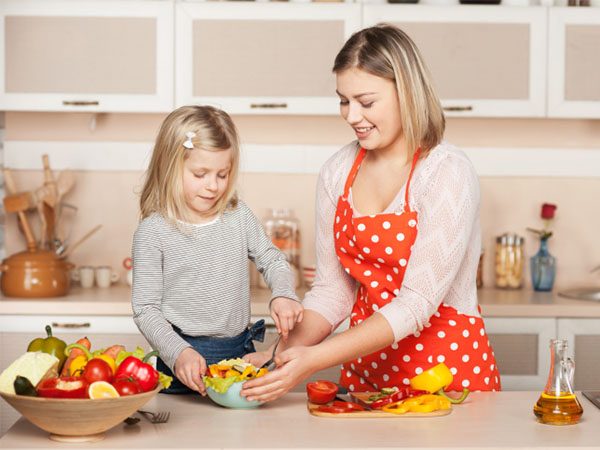 Cheesy Lemon Chicken Pasta
Let your kid develop a taste for something other than macaroni and cheese. When your toddler adds a handful of cheese to the pasta and other fun ingredients, they will love helping you in cooking.
Tacos
Tacos are very easy to assemble even for kids, though they can be a handful to eat. Let your kid decide what meat, vegetable or sauces they want in the tacos so they can try out what they want to.
There are many other simple dishes you can try making with your kids like Pizza Soup, Magic Spaghetti and Smiley-face Quesadillas. Make sure you don't let your kid near a knife or anything too hot that can get them hurt. Simple mixing, choosing ingredients and dipping things can still make them feel involved in the process. Moreover, let them take the credit for having made a delicious fun dish so they develop an interest in helping you cook and also try their best to keep things less messy.