Behind every super child is a supermom! I know every one of you will agree with me on this thing. My mom is a superhero, for her steely determination, supreme devotion and profound love. I appreciate her each passing day and wish to become someday as generous as her.
Moms play an unmatchable and a givers role in our life. I also become a mother and realised, of all the jobs and businesses, this one is the toughest. Just a smile on our kids face and our heart melts. A mother's job is an unpaid one, also we as kids fail to value her sacrifices and affection. But truly said, 'Not Every Superhero Wears a Cape'.
There's nothing like a perfect mom, indeed, one is perfectly imperfect when her children look upto her and say 'Mom I love you and thanks for being there always'. Believe me I want nothing but just everything best for my kids until my last breath. And I guess every supermom out there wishes the same for their little balls of sugar.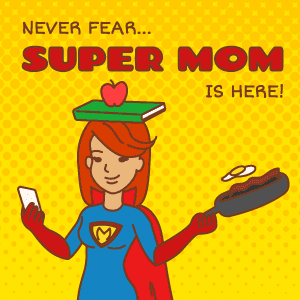 We are superhero, never doubt that once in your life. What makes us superhero? Common! I wish I could list out thousands of reasons, but these 5 reasons will be enough for you get me believe what I just said!
Recently I saw this picture going viral on social media which gave instructions on how to wash a cloth, after which there was this funny yet best message which read, "Or give it to your mother. She knows how to do it." Moms are multi-taskers. They can take every little to big matter in their hand and don't wait for any saviour around to get their work done. The perfect and on-time job doers.
What is illness? And no, they don't get rest for themselves even if they are not well. Sick or in pain, a mother can never take a leave and sleep for whole day long. She still works like every other day, getting you everything you want from morning to night till you go to sleep. You won't see her complaining of how her body is burning with fever or else, but surely for, why aren't you eating and when you forget your important book at home!
3. My kids always ask me, "How do you know about us so well?" And I am like, I am your mom honey. As soon as we enter this zone, we get intuitive powers in us, of what is wrong and what is right for our kids! Though our kids never like that but yes, moms are always correct. From choosing our friends to what's best to wear for a party, mother knows everything right. And surprisingly she does this job effortlessly and is always on point.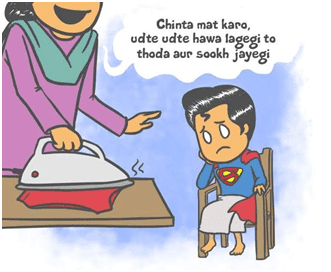 4. Throw away tantrums at her, yell at her or just behave dramatically, Moms have this superpower to endure and be patient with everything. Like the one who before used to fight for every single thing, has transformed so drastically. Embarrass her as much as you can but she will always love you more than anyone in this world.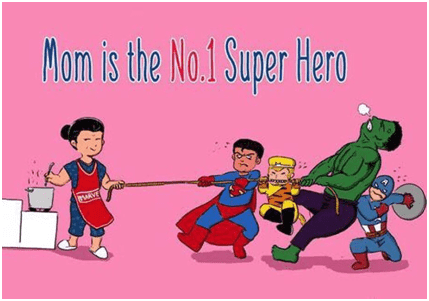 Mom's do embarrass you at your performances in school functions by cheering loud at the top of her voice. And she doesn't care what others are thinking about her, but just you. She just wants to be there for you and feels at top of world seeing you grow and succeeding.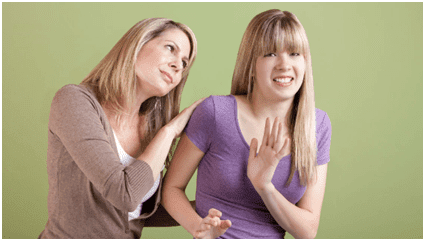 From your every first lesson to your every failure, your superhero has lived everything with you. She has cried when you fell down, she has clapped and cheered when you succeeded and also was awake all night when you were not keeping good health. Love her and always make her smile every passing minute!