There can be a possibility that you might not wear makeup the whole day long but still need to spend 15 to 20 minutes prepping up your skin before going to bed. Whether you wear makeup or not, your skin always calls for proper routine care so as to have a good night's sleep. A healthy skin care regime helps you to wake up with bright, fresh, dewy, and glowing skin inside-out.
With parenthood comes sleepless nights that can leave you with tired-looking eyes and dull skin. New moms need to be active and on their toes all the time, and because of this, they most of the time forget to pamper themselves and spare some time looking after their skin and health.
Your guidebook for healthy radiant skin! Try out these skin care tips and make it a routine at night so as to get a fresh dewy experience with the bedtime skincare routine.
5 bedtime skincare routine that you must know and follow regularly
Your skin rejuvenates itself at night. So, make the most of these routine night care methods that work actively even in your sleep.
1. Wash your face
As you prep to go to bed, wash your face with a good face wash which suits your skin well. Make sure you invest in a good face wash as it is a very important part of skincare. Not only can be used at night but must be used three times a day.
Always make sure having a sound sleep is also very important. So, one must use lukewarm water for washing the face. It minimizes the chance of irritation and gives you a feeling of relaxation before going to bed.
2. Exfoliation is a must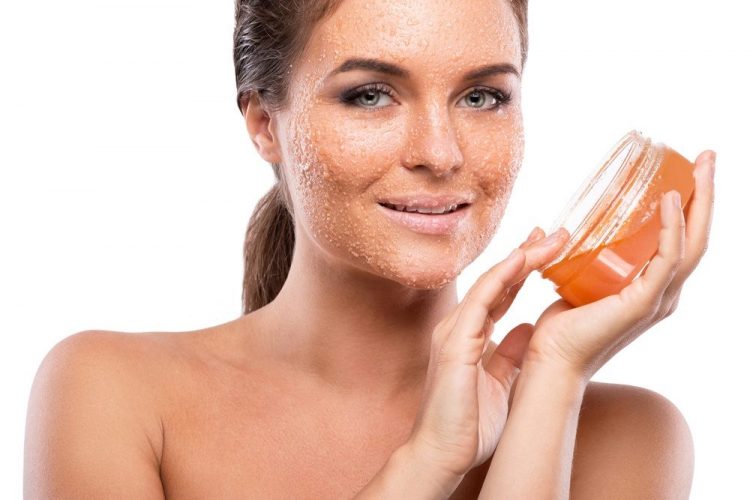 Exfoliation must be practiced 2 to 3 times a day. Pick up the one which works actively in removing dead skin cells, has granules to clear pores, and prevents breakouts. You can use a facial cleanser with acids or an exfoliating mask, or an exfoliating brush with your cleanser.
Exfoliation can be used for removing dead cells and dry skin cells not only for the face but from the body as well. It is also useful in preventing many skin problems and increases blood circulation which makes your skin shine and feels healthy with an improved skin texture. You can exfoliate using a brush that gently massages and make sure your product reaches all the layers of skin, cleaning it from deep inside.
3.Pick an alcohol-free toner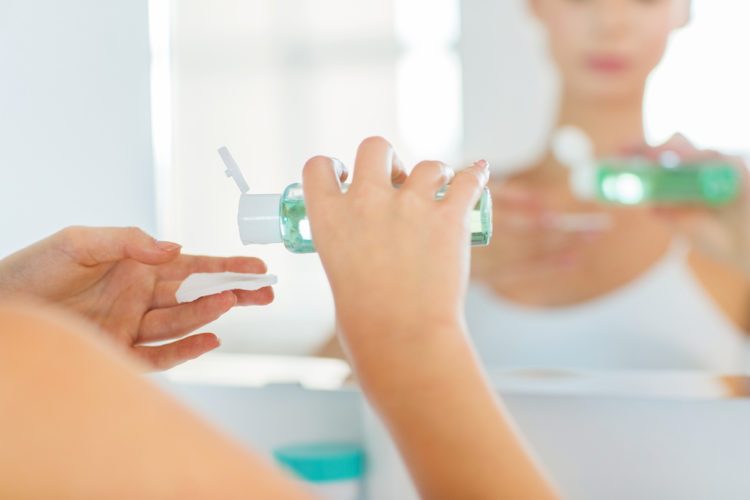 After exfoliation and before applying moisturizer it is important to close down the open pores. This prevents skin breakouts and eliminates pimples from appearing. An alcohol-free toner that is water-based helps clean and balances the skin and hydrates it. Nowadays toners are not harsh and can be used for restoring skin's pH level.
Towel-dry your face and take a cotton ball. Add a few drops of toner on it and dab it all over the face and neck. After gently wipe the cotton over the dabbed areas for an even application. Toner shrinks the appearance of pores, serve as a guard, and eliminate any missed debris or residue left over from your exfoliator.
4.Moisturizing it deep down
This is one of the most important steps in your bedtime skincare routine after toning your skin. And, true, moisturizer is also safe for oily skin types. Pick up a night cream that goes deep down and prevents the skin from becoming irritated, and promotes a smooth texture. The three main kinds of moisturizers are occlusives, humectants, and emollients, which are effective at providing the skin with hydration. Look for a moisturizer with a boost of vitamins. It is advised that your moisturizer should not be heavy or greasy. Unscented moisturizers also minimize the risk of irritation or an allergic reaction.
5. Make serum your best bedtime friend

The serum is the best friend of the skin. They're liquids and thin, but they pack a punch for the skin. The ingredients are highly intense to target specific skin issues, such as brightening and evening skin tone. They usually include vitamins and nutrients to nourish your skin. They provide lightweight moisture and are easily absorbed by the skin.