Moms are the real-life jugglers, running quickly and juggling between task from waking children up in the morning, cleaning the house to making children go to bed at night. In midst of which she forgets to take care of her skin, ageing with her continually.
The 40s call for skincare that is specially designed and curated just for them. Being in the 40s causes you to worry about dullness, blemishes, wrinkles, fine lines, and more. Feeling like beautiful and good textured skin is a farfetched dream? But when you get to the routine using healthy and beneficial products, you are sure to see your skin rejuvenate back to 20's.
Now using and applying these products is completely a no-brainer, but there are methods to the madness of skincare steps. Cleansing, toning, facials are age-old methods now, lock your skin's age by using these tips and products, to awaken the Diva in you!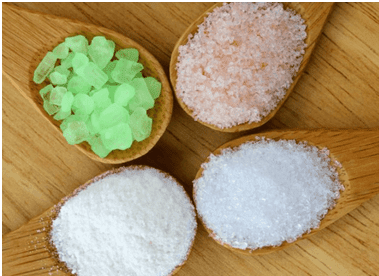 You may feel lost in your 40s and also feel like to get back your bountiful fresh skin from 20s. Start your morning using fresh, skin nourishing and natural products. Using soaps and bars that absorbs away all the moisture from your skin can be very stressing and harmful. They tend to leave your skin rough and it gets prone to rashes and dullness easily. Use these products while bathing and after, to bring back that flawless experience:
• Use Epsom Salt! Dissolve this therapeutic product in lukewarm water while bathing and experience some "me time" with yourself. Since ages, it has been claimed to reduce stress, fine lines and relax your mind and body. Starting your day fresh is a blessing in itself!
After bathing it is important to apply oil-free or mattifying moisturizer in a correct way. Not all moisturizers claim to be beneficial and lock the required amount of water in your skin. Prefer moisturizers that act as temporary sun barriers for your skin and also have water to hydrate your skin.
Applying moisture is no big deal, choosing a skin suitable sunscreen is the most tedious and important task to protect your skin from pigmentation. It is believed to cause dullness or darkness to the skin which is a myth. Sunscreen with SPF 30 or higher ad waterproof is the ones to be picked up. Always make sure you apply your sunscreen every 3 hours whether going out or not.
2.Using Essential Oils
Are you experiencing mild headaches, stress, eye pain and more? Essential oils are the all-in-one cure to your health issues. They not only work as a doctor but also as a skin cosmetologist, making you feels lively, fresh and happy-to-go. 3 essential oils which are a must-have in your routine:
• Lavender oil is one of the best picks to reduce your 40s mood swings, and calming your mind from all the hustle-bustle going around you. Take a few drops on your palm and massage it on your head.
Geranium oil is for taking care of your dry skin and skin irritation. Add two drops in your moisturizer and apply it all over your face. See the results within a few days of use.
Basil essential oil is too good for your aching muscles. Add a few drops to your oil and massage gently on your sore muscles. You will experience the pain-relieving results in few minutes.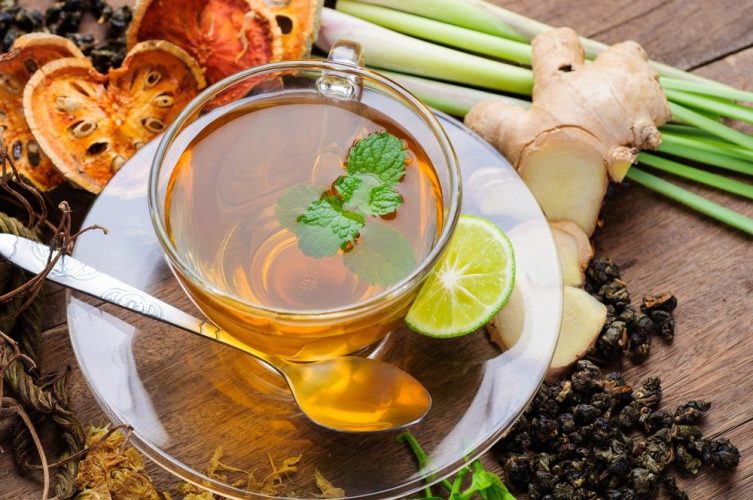 Herbal teas are often high in antioxidants, as they work throughout the body and prevent oxidative stress. Tea also contains polyphenols which have shown the result in a lower likelihood of cancer in humans.Lemongrass tea is good for digestion, boosts metabolism, heals cold and flu relieves menstrual pain and treats acne, pimples and eczema.
Fresh mint tea reduces stress, improves digestion and soothes an upset stomach.
Rose petal tea removes menstrual discomfort like cramps and mood swings, helps with insomnia and detoxifies the body.