Don't you love exploring places close to nature during your holidays? We all love to visit some undoubtedly contemporary and exotic places like a stay in a resort on the snow-covered mountains or in between forest greenery. Doesn't that sound amazing? I bet most of you have even started imagining what it would be like.
The most beautiful places in India hold unexplored natural beauty and cultural diversity to make you want to get lost in the wildest things right away. We bring to you the collection of some of the most exclusive places that are must-visit places for the ones who want to travel some of the best places in India.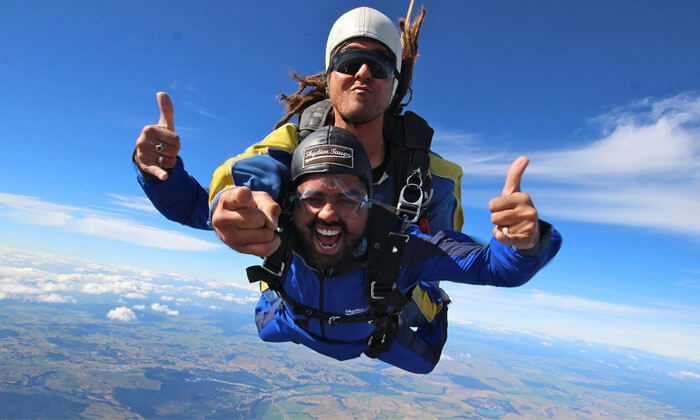 If you visit Bir and don't do Paragliding, then it's just like visiting Agra and not visiting Taj Mahal. Lying in the heart of Himachal Pradesh, Bir has an array of activities that take you close to nature and experience the true beauty that lies within India. Home to Tibetan refugees, this place is not at all crowded and offers you unparalleled peace to enjoy yourself in the serene nature. Visit this place in October – November for enjoying the pleasant weather here.
Largest River Island of the world – Majuli, Assam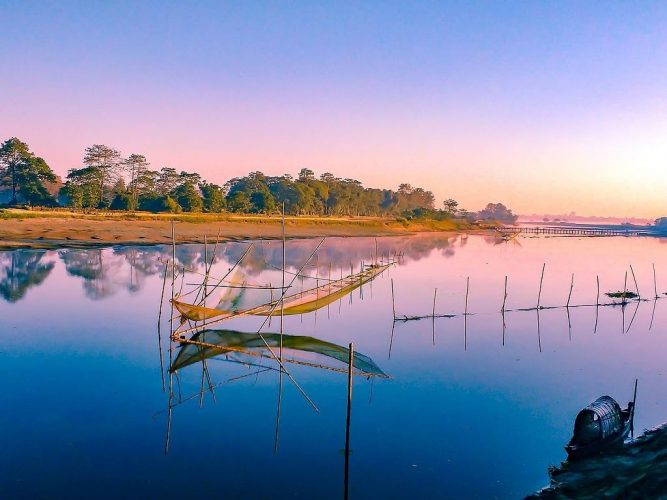 Capital of Assam and located on the river Brahmaputra, Majuli is an idyllic holiday spot. Covered with lushed greenery on all sides, pollution-free and environment-friendly destination, one must visit this island for the vibrant and colorful festivals held here. The Paal Naam and Bathow Puja are among the most famous festivals here. Are you tired of traveling by buses, trains, and rickshaws? Majuli has its style. Commuting through boats from one place to another gives an amazing view of nature and feeling that stays with us forever.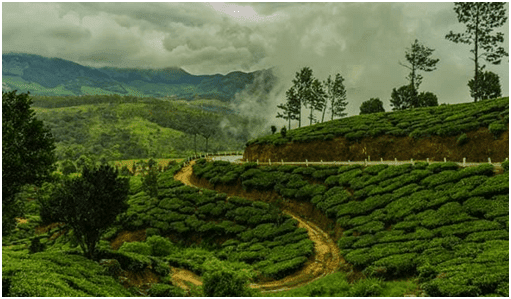 Munnar rises as three mountain streams merge here. This breath-taking hill station is famous for its tea estates, exotic lush greenery and craggy peaks, located in the Western Ghats, Kerala. Home to many protected areas of endemic and highly endangered species, this place is replete with many resorts and lodging facilities that fit the wide budgets. Having the highest peak in South India, Anamudi, Munnar is a great place for trekking and holds magnificent views for the visitors. Apart from Anamudi, other attractions of this place are Mattupetty, Pallivasal, Chinnakanal and Anayirangal.
Lonar Crater Lake, Lonar, Maharashtra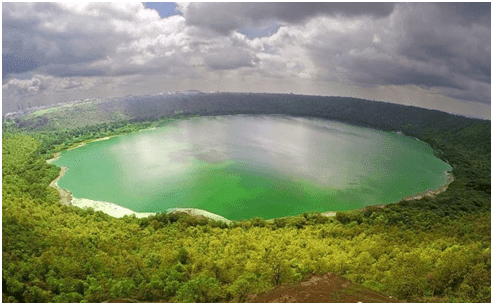 One of the most beautiful places in India where the Lonar crater is located and listed as one of the world's heritage site of UNESCO. It is the only saltwater lake present in the basaltic rock which has been made by a meteorite hitting Earth around 52,000 years ago. One of the world's oldest temples can be found in South India, built in Dravidian style and is a major tourist attraction. A must-go-to place in India.
Want to have a scenic experience? From sunrise trek to visiting waterfalls and majestic mountains makes it an ideal place for pampering self. It is highly recommended to visit this place during monsoon so that you don't miss out on the beauty of a misty dense forest which becomes greener and waterfalls getting revived. The paradise for hikers and trekkers, also many forts surrounds this place. Seeking peace? Igatpuri leaves you with spiritual rejuvenation and relaxing vacation.