Ye Dosti hum nahi tondenge… We all have sung this song with our friend on top of our throats. Well, its friendship day. The most beautiful relationship anyone can cherish and celebrate. We can't choose our family or relatives but Life gives us the beautiful option of choosing friends. And there is no exaggeration in saying that Friends do play a major role in shaping our lives and memories. We all have many good friends but there are few with whom even the mundane task seems exciting. These people know our deepest fear and stand by us. They are our biggest critics and they guard us even in our absence. They will tease us to no extent but will do anything if we shed even a tear.
We can't just converse like normally with them. They sense something is wrong if we speak normally with them. Friends are just our heartbeats! Some are blessed with many best friends and some have only one. Even one is enough! The warmth of this relation is totally different than the other relations we have in our lives. With time, we might drift away from each other because of the individual responsibilities but one can feel the warmth of the relationship whenever we speak to them. And most importantly, this relation knows no business. The time when even marriage is a business, this relation is something that doesn't measure the give and takes.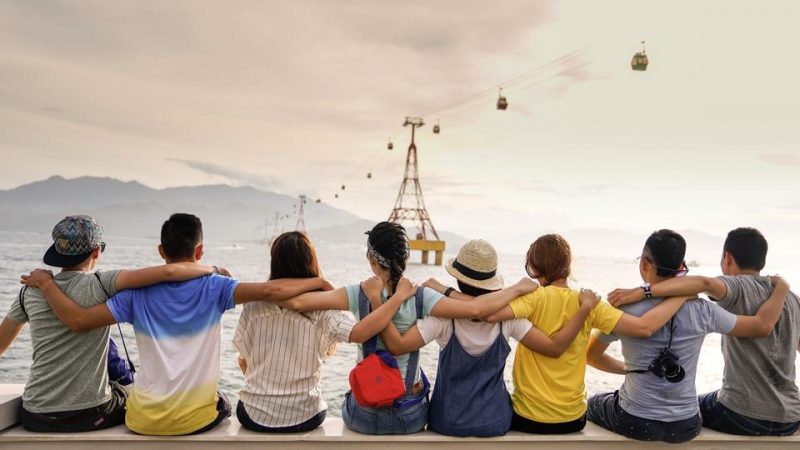 Our all secrets right from the first crush to the first booze and the other crazy things which no one should know are safe with them. Many times our friends are the partners in crime too! Our entire family know our best friends and they are a part of every family function. With best friends the Goa plan is always a plan! If we are on an ego trip, friends won't hesitate to show us the mirror. It is a bond that just gets stronger and deeper as it grows. Psychologist agrees that having friends around boosts the confidence levels in an individual, lower stress level and relaxes the mind. Even mythology has some great examples of friendship. Krishna Sudama, Karna-Duryodhana, Krishna-Arjuna, Krishna-Draupadi and many more. We all know the stories.
It is said that the concept of Friendship day came into existence around 1935. The main aim of this day was to observe peace among each other. Well, many will agree that with best friends every day spent is a friendship day, every meeting is no less than a party! Today we might be away from our best friends but they are just a call away. With the penetrating technology and the world of virtual friends, we might have a lot of friend contacts but there are very with whom we share the real connect. Whenever we pass a college or school and see friends sharing laughter, a smile carves on our face and we remember those beautiful faces. With Whatsapp and Facebook groups, the conversations are replaced by chatting. This friendship day let's dial the numbers of all the Jai, Viru and Circuit of our lives. Let's sing the song aloud for them… todenge dumm agar, tera saath na chhodenge!!