A newborn baby attracts everyone around due to his grace and innocence. He is the true creation of god free from any ill thoughts and deeds. However, over time, a baby must grow properly. With each passing day, a newborn child grows as the brightness of the moon increases every day. The baby's mother and pediatrician must take care of his proper and regular growth chart. You can take note of the following month wise baby growth chart to mark the baby's growth perfectly:
First Month  Baby

In the first month after birth, the baby develops many cognitive skills. He begins to detect the smell of breast milk and distinguish it from another formula for baby growth chart. He also starts kicking and stretching his hands and legs. However, it is also noticed in some babies, that they start raising their heads and point their eyesight on nearby objects. They start developing their taste and may prefer sweet dishes.
Second Month Baby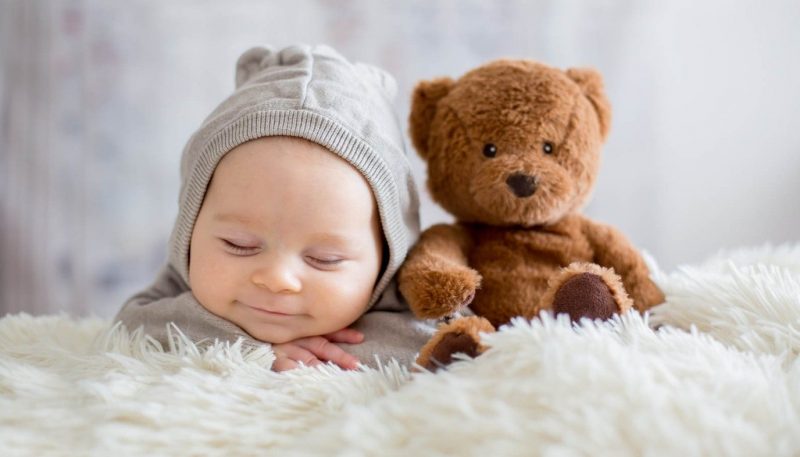 Second-month babies start developing some communication skills and speak with grunts and stammers or gurgles. It is a sign of appropriate development and evolution. In the second month, the baby's nails and fingers grow rapidly. Some babies in their second month develop the good hearing ability and can listen more clearly than earlier. They can also readily improve their ability to hold objects in their hands and close their fists. Also, babies can start detecting their flavor tooth and can eat baby food and other edible products.
Third Month Baby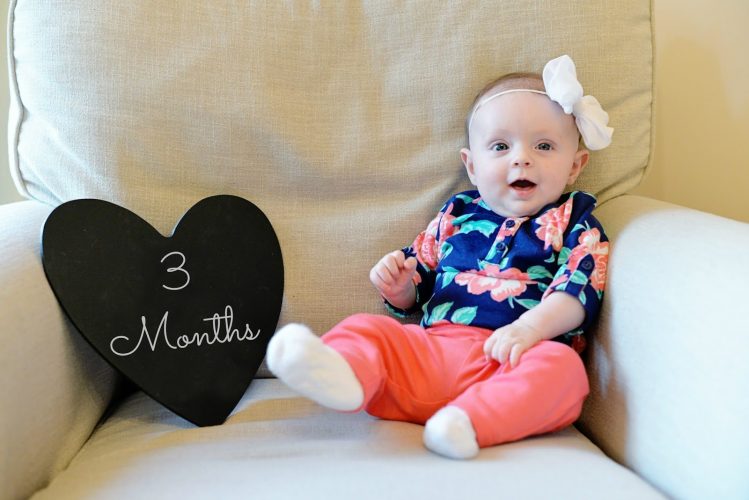 The third month is the most important stage of a child's life. He starts recognizing objects and identifying colors. His sight grows day by day. A child can fix his eye on moving objects and stationary objects as well. Also, some babies start moving over their backs. They are keen to start two-way communication by smiling, recognizing, and giving some indications by moving their hands and legs.
Fourth Month Baby
In the fourth month, the baby may start sitting with some support. He may also start holding toys and other objects in his fingers more firmly. The weight of the child might also increase rapidly as his appetite increases. He can utter basic words initially with some grunts and cracks. He is also able to identify the faces of the family members and recognize his mother's lap and love. The baby is very attached to his mother and cannot see her holding someone else in her lap. As days pass, curiosity among a four-month-old child also increases. He is keen to learn more about objects and people around and also likes playing with the toys that produce some sound.
Fifth Month Baby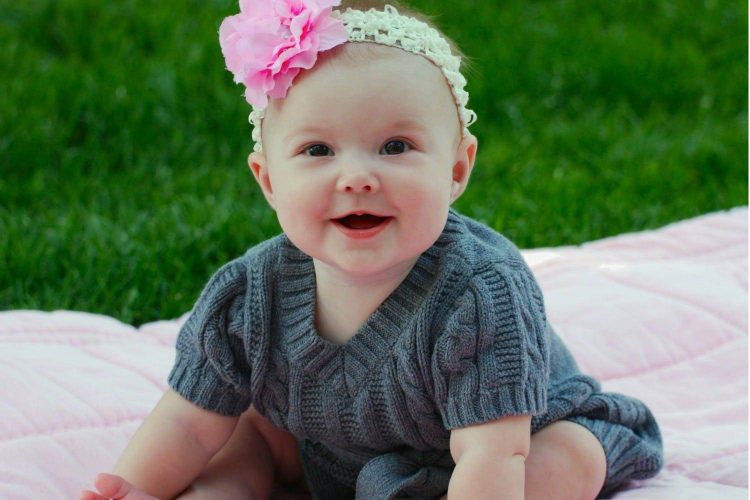 A child is a very special creation of God who learns everything with some effort and support from his first school called home. A fifth-month child can utter his first word clearly and can even sit upright for a longer duration. During the fifth month, some children can also start crawling and raising the head for longer while lying upside down. They are more obsessed with learning new things. They try to touch nearby objects, feel them, and start playing with them even if they are not a toy.
Sixth Month Baby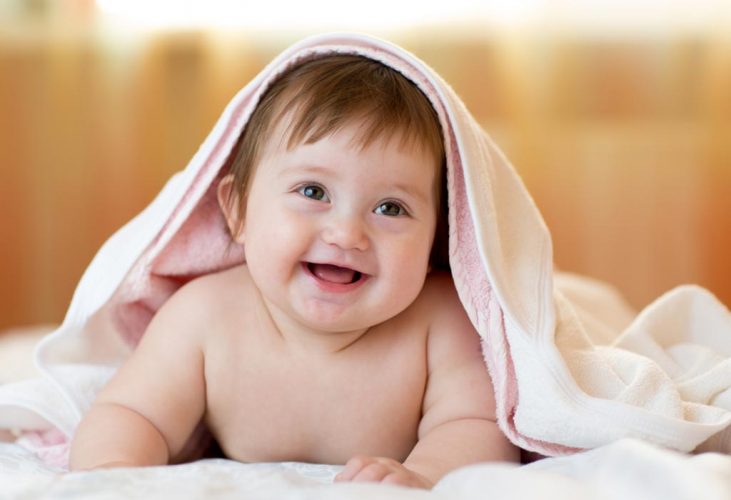 A six-month-old baby is quite mature and grown-up. He starts experiencing new things and people. He can respond when someone calls him by his name. also, at six months, babies develop some teeth and can utter words more clearly. They try new dishes in their diet and have light food. Some babies even start standing with support and might also get a walk if encouraged by elders. They start laughing and recognizing new faces as well.
Seventh Month Baby
A seven-month-old baby can identify people and smile back at them when they talk to him. His speech becomes clearer and also he develops more teeth. A seven-month-old little one might be able to catch some words and replicate them.  He can stand upright and experience a mild walk. He is also very curious and magnificent to hold objects from every angle and know about them.
Eighth Month Baby
The child can sit upright without any support. He is also able to speak basic words without any effort more clearly. He also gains some weight. He can understand and learn more words as he listens to elders. He also has a tight grip over the objects he is holding. He examines things more carefully and seriously. He rolls and crawls perfectly as he feels enjoyed and enthusiastic while doing so. He has also developed strong and can grasp objects and transfer them with one hand.
Ninth Month Baby
A nine-month-old child can experience a little walk with support. He can learn more exciting things. He may start dancing by lifting his hands while sitting. he can develop his taste and liking of things. He can identify smells and grasp things more easily. He may be able to express his feelings and emotions over different people and situations.
Tenth Month Baby
At ten months, a child may start walking on his own. He may also develop his tooth and can recognize evils to some extent. A ten-month-old baby can get the closest things and may start identifying objects and people more deeply. He may also learn some new words and can also call you when he needs you the most. He could also do some activities on his own. he may also move continuously without getting tired.
Eleventh Month Baby
All the activities of an infant start changing and developing as he grows near one year. He has learned many things over the past months and might experience them all. He might get excited after seeing his pictures. He may also look into the mirror and develop his sight over you and might also recognize himself. He will be able to bring to your notice his feelings.
Twelfth Month Baby
A newborn child has now completed one year of his life. He starts balancing himself. He has developed his taste buds and can even start eating himself with a spoon or by hand. He can recognize people and talk with them a little. He moves more and explores more people, things, and situations happening around him. A year-old child is like a toy playing with everybody, rolling here and there and making everyone happy around him. A twelfth-month-old child develops his senses well and recognizes his ability to perform an action and do things properly.
Children are the gift of God which creates an environment of happiness wherever they go. Elders must take care of children and keep them happy and satisfied. They must understand the pain and suffering of a newborn child for he can't speak and get it sorted. They must also take care of their diet and nutrition for growth chart. The children must grow and develop appropriately. The elders especially mothers should take care of their mental, physical and emotional development. The above month wise baby growth chart will help you to know whether your child is growing properly or not and take appropriate action when needed. As children grow, their needs and opportunities change. They prefer living in a healthy environment and develop into perfect human beings. All the requirements of a child must be well taken care of and provided with desired products.