Babysitter Vs Nanny? What to choose ? Are you confused..
The most asked question of all time by the families who are starting their search for child care is, Care Babysitter or Nanny, What's best and what is the difference between these two.
Although people are mistaken that the two positions are identical as they think they might be the same, the truth is it's not, they are both different in their own way.
Babysitters Vs Nanny both take care of the children while the parents are away, but not a doubt that nannies are involved more in this. Nannies are a bigger part of the children's lives and along with that they also do other tasks of the house. On the other hand Babysitters are for a short- term they are caretakers who are hired on an ad-hoc basis.
Are you confused and not sure whether your child needs a nanny or a babysitter? You can choose from their duties and responsibilities that you expect them to perform. So how will you decide the difference between nanny and babysitter.
Lets first try to know both of the roles individually and then decide.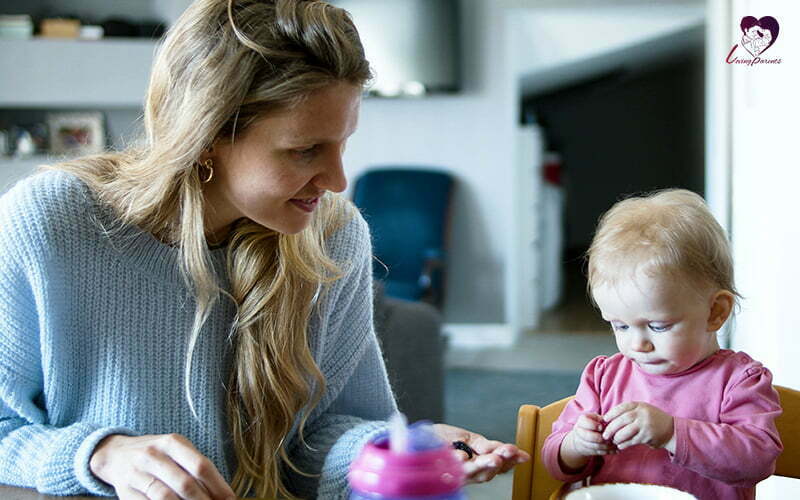 Who is a Babysitter?
A Care Babysitter is hired for a short period of time on a temporary basis to take care of the children on the behalf of parents when they are away for some work. The babysitter is called out as a sitter as well and they help in supervising the children of all the age groups and do take care of them when needed by the parents.
They don't have a regular schedule , they are called up by the parents when they are in need of a sitter.
Women or Men of any age can be a care babysitter,but it is mostly common among the young teenage females who are in high school to be a sitter. This is appealing to the high school goers especially when they are too young to get a professional part-time job for some earnings. This helps young teens to earn some money and at the same time learn about responsibilities.
Care babysitters should know that the parents have unsure feelings of leaving their kids with a sitter who can be a stranger. Parent's primary goal is to provide the children with a safe and comfortable environment with the sitter without feeling a need for substitute parents. No matter how good and well natured the babysitter may be, she or he will never care for the child the same way as a parent, and it is unreasonable to expect that a babysitter will be a carbon copy of any of the parent. Once the parents are convinced that the babysitter is kind and decent then parents will allow them to be like they are with the kid and they can use their own judgements.
Babysitters are provided with some general guidelines about the kids routine like their bedtime, food habits, activities they love to do and the behaviour they may be in the absence of the parents and information like whom to contact in case of any emergency. If the babysitter is a teenager then they have to go through an extensive interview with the parents and you can read out on the techniques and strategies for being a successful babysitter and clear the interview.
Who is a Nanny?
We are here to learn about the difference between nanny and babysitter. Till now you are been aware of the babysitter part but now let's talk about what a nanny is and the responsibilities that come along with this name.
This is an extremely rewarding career choice you can take on. The job requires a lot of focus and an individual has to become a close part of the family duties like taking care of the household, the household activities and responsible for the well being of the children as well.
A nanny can either work on a live-in or live-out basis totally depending on the family they are employed with. Babysitter vs Nanny are important for parents to know about because they hire on their requirement basis . The main function of a nanny is to take care of the children in the home while looking after the household activities. A nanny is much invested in the child's development and well-being. A nanny takes good care of the children while the parents are away for work. Nanny is the responsible person to make a daily schedule of the children and engage them in the activities that advance their mental, physical and emotional growth level.
So with the name Nanny there comes a lot of responsibilities than a care babysitter.
Let's find out some key difference between nanny and babysitter.
Choosing the good and right childcare provider for the children is the most important decision parents have to make because the children will be spending most of the time with the care babysitter or nanny.
Schedule: Nannies are a full-time caretaker of the children in the family. That means they either stay with the family or work for around 40-60 hours a week with one family. While one the other side babysitters are called when needed. Their work is not fixed, they are only called when the parents are away at work and there is no one to take care of the kid. They come in for a few hours and take care of the children. Most babysitters work with many different families at a time.
Duties: Nannies duty includes planning a meal for the kid and preparing it, clothing and laundry duty, organizing activities for the children that engage them, taking them outside and teaching them about behaviour and other discipline activities. While a babysitter does not have many responsibilities they just have to keep a watch on the children when the parents are away and sometimes work like changing the diapers, playing games with them or preparing a meal for them can also be a part of their work.
Work Duration: Nanny works for a family on full-time basis which is a regular work and babysitter works on a temporary basis for a few hours in a week or month.
Payment: Nannies are paid on a monthly basis where their salaries are fixed. And babysitters are paid on an hourly basis.
Babysitter vs Nanny : What are their pros and cons?
Pros of care babysitter:
A good way to know whether you can do the work as a caretaker full-time or not.
They can be easily found in shorter notice.
Payment is less than a nanny.
Cons of care babysitter:
Less experienced in taking care of children than a nanny.
Low budget many sitters don't work accordingly.
Less understanding of child development
Pros of Nanny: 
Consistent presence for the children.
Have enough knowledge of taking care of children and the household as well.
They have a lot of experience in this field and have good knowledge of child development.
Cons of Nanny:
The interview process of hiring a nanny is lengthy because the nanny should be a good fit for the family and the children.
Replacing a nanny can be difficult for the children and they will also find it difficult to adjust with someone new.
Nannies demand for more pay when they are experienced and have been with the family for a longer time.
This article has covered almost everything that you need to know about babysitter vs nanny. Take a good thought before selecting whether you need a nanny or sitter because it's important for the kid.