Introducing a newborn baby to the older sibling can be either joyful or jealous. So parents should handle this very carefully to make a positive bonding between the siblings. The arrival of a new child can bring many changes in a family. Parents spend a lot of energy on preparation, and after the baby arrives, most people in the family care for the newborn. All these changes can be severe for an older sibling to handle. It is usual for them to feel jealous of the old born and react to the upheaval by acting.
WAYS TO HAVE AN INTRODUCTION BETWEEN SIBLINGS:-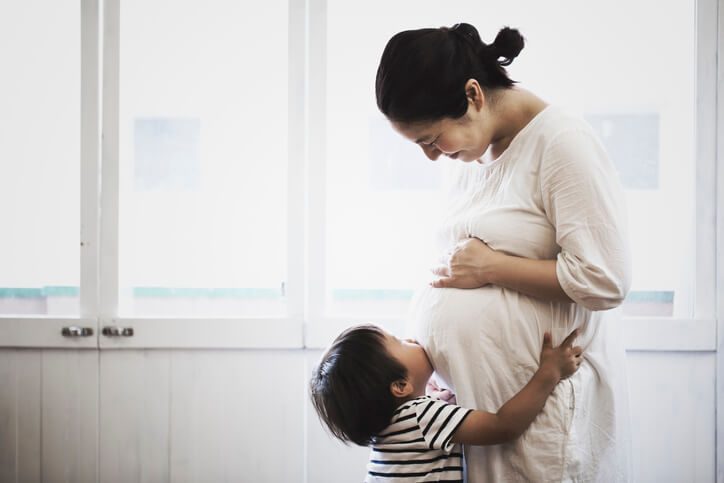 To introduce a new baby to a sibling, consider your comfort level and your child's maturity level. Make sure that they are also happy for their new sibling. Make them feel that a new baby is also a part of their family. Don't make any change in the routine, in the days and weeks before the baby's arrival.
AFTER CHILDBIRTH:
Consider letting your child visit you in the hospital as soon as possible after the baby is born, ideally when no other visitors are around. This will help you to make them understand the situation.
HAVE A COMING HOME PARTY:
Purchase a decorated cake with the proper words for siblings and welcome the new baby with a good and joyful party.
Purchase small gifts and present them award wrapped them from the new baby to older siblings.
If the sibling is younger, he can take a new baby on walks and feed and change just like a mother; this will help them to understand each other.
AT HOME: Once the child is at home, you can help your other children adjust to the changes. Assign them works to help you, which will involve them with you and a new baby as well.
TEACH THEM: It is necessary to teach the older child how to talk and play with his new sibling. Until he is comfortable with a newborn, never leave him alone as it may be the cause of loneliness and jealousy.
NO BOUNDARIES: Never bound their time to play with a new baby and parents as well. It may lead to insecurities and differences among them. Make them comfortable while playing or cuddling with baby. Parents should also pay attention to the older child so that they can feel their love for them after the new baby as well.
PRAISE THE OLDER CHILD: New baby will get a lot of proper attention. Include the other older child in the conversation will help your child feel apart and embrace the changes. And praise them every time when they help you in small things.
DO NOT FORCE IT: If your child does not seem curious about new baby, do not force it. Your child would possibly want time to adjust and prepare to look at the baby from a distance from now. It would not be long before your baby can grow, and they are going to be playing and doubtless stepping into squabbles together.
NEVER SAY DON'T:
Never say do not touch that, do not do that, etc. Just supervise the sibling carefully, and taught them in a gentle and quiet behavior. It would be best if you cheered your older child for whatever they do and never feel them alone.
Introducing a new baby to the older sibling is not an easy task. Parents should take care of thins because the wrong way can lead to jealousy and loneliness. And due to this, parents have to suffer, and they are not able to put attention on new babies as well as on siblings.