In this race to cope up with all the daily activities of your life one needs to balance a lot of things to keep everything intact in life. Taking care of the family, keeping up with your job, maintaining a social circle, and self care is a lot of tough work. There is so much more when it comes to practically taking care of everything to maintain a healthy balanced life and relationship.
Prioritise Your Duties
In order to have a proper healthy lifestyle, you need to differentiate among tasks that require more of your attention. Make a to-do list and list tasks that are of the most important on the very top. Checking off the to-do list tasks is also very relieving and is a great stress buster. When it comes to children one has to put extra care and effort to keep a balance between your kid and other relationships in the right way. Specifically mothers usually start ignoring all their work and try only to concentrate on their kid. But in this ever changing world, the right way is to give equal importance to everything and every relation in your life.
Ask Help From Your Partner

Ask your partner to not only help with the kids but also to participate in household work. The right way is to make sure that both the partners should try to spend time together along with the kid. Make sure that you go out for walks and have outings with the whole family at least twice month. Make sure that you have nice and elaborate dinners for weekends.
Involve Everyone In All Household Work
Apart from other tasks, try to involve everyone in the family in some work or the other where you all can enjoy the essence of life together and feel like a whole family. It's not important that you do all the housework while others sit back and do nothing. Teach your kids to tidy their desks and organize their toys after their play time.
Make Sure You Have A Social Life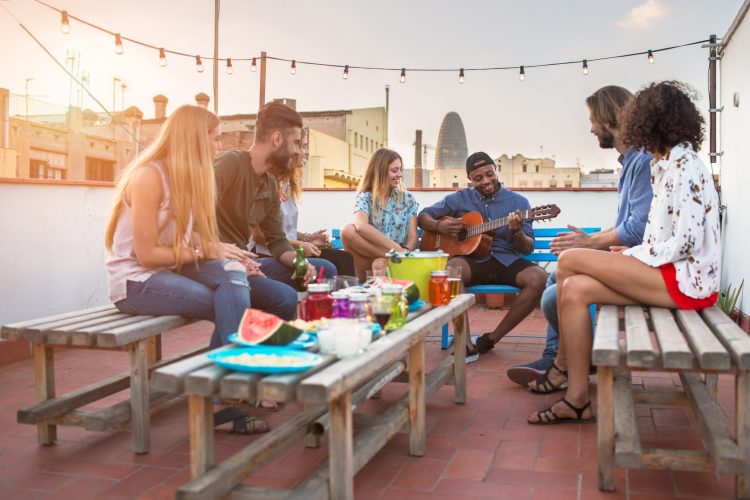 Go out with your friends and family once in a while. Join a club and organizations that organize monthly functions so that you can go out at least once a month and let loose. Get a baby sitter and go out alone sometimes. It's not selfish to take some time away from your kids as having your own identity away from your kids is also important for your mental health.
Take Out Time For Yourself

Make sure to have a little me time in order to be able to channel your thoughts and energy. If you are not able to go out for a relaxing evening then make sure that you take a long bath with scented candles to rejuvenate your body and soul.
In this fast paced world, it becomes extremely to balance out all aspects of one's life. But with these few simple tips try to bring some balance in your routine.