Knowing that your kid is not able to cope up with all the actions that other kids are involved in and are taking part in everything and your kid is not able to do is one of the biggest setbacks one can have in their life. Knowing that your kids lagging behind in so many fields needs to be given attention to because though it might be just a small thing but it can bring a lot of change in them.
Focus on the mental health of your kid
For any normal physical activity a healthy mind is required and to keep a healthy mind of a growing child in this modern culture is very difficult for a parent. When there are so many things for your kid to get attracted to and with so many distractions present everywhere, it becomes very difficult to make them learn all the good habits. Keeping a healthy conversation and being open to your kid and trying to know what is going on in their head is very important.
Talk to your kid
There might be small things which mean a lot to them and needs to be put to attention to when your kids lagging behind. Talking and letting your kids talk is an important part of parenting. If you will not listen to them for small things then they will not tell you the big things which you need to know. Be thoughtful and considerate when listening to their problems. It might seem like a small thing to you but for them it is an unconquerable mountain.
Keep a check on their eating habits

Keep a check on your child's diet and make them a proper balanced diet. It is a very big task and needs to be accomplished successfully. If your kid is becoming picky about their food and is leaving their plate unfinished then there's a huge reason that something is bothering them and you need to check out if there is something that is making them uncomfortable. Make the food interesting and try to keep a variation in the items with all the nutrition. A balanced diet is important because when your kid is not healthy from inside then they can't play or study properly.
Make sure that your kid is not addicted to technology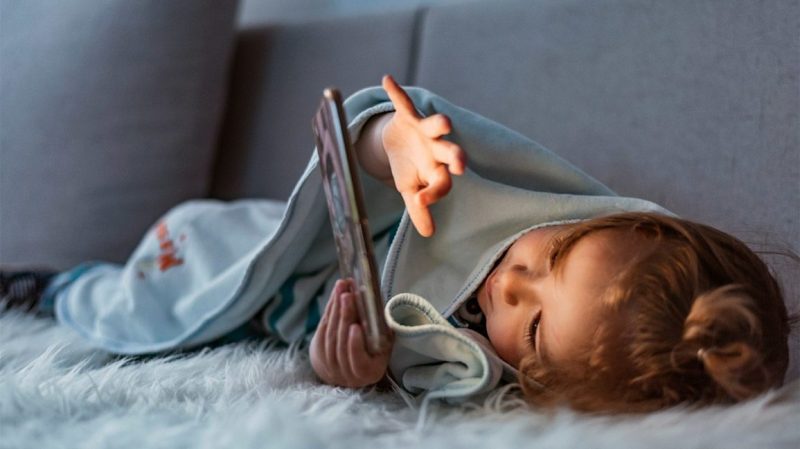 Keeping a check that they don't spend a lot of time on electric gadgets is important as it can cause many problems later in life. Make a timetable and make them stick to it when it comes to video games, mobile phones and TV.
Your kids might lagging behind in a few areas but putting a lot of pressure on them without realizing that on which part attention is needed will be the wrong way to do it. Don't put your kid in a lot of pressure to achieve something you want them to because if you will judge them and expect a fish to climb a tree then the fish will always consider himself as a failure and forget what a great swimmer it is.