Welcome to long days now that lockdown and social distancing has been imposed on most of the world because of the COVD19 virus. So if you are one of those souls who is pondering about what to do with all of that spare time, this article is for you. Well, you can try your cooking skills in the kitchen. You'll learn how to make an eggless Nutella cake and rice pakora recipe.
 Ingredients for an eggless Nutella cake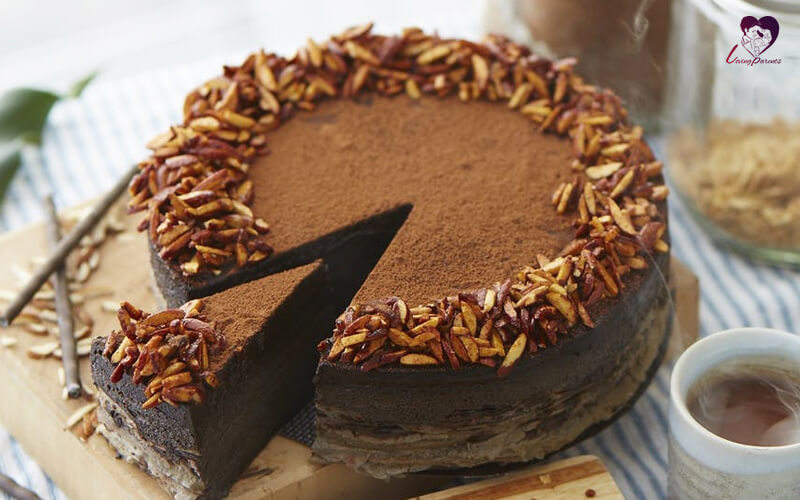 Well, no recipe for an eggless Nutella cake would be complete without the list of ingredients. You'll need the following to make this scrumptious chocolate cake:
12 tablespoons of sugar
14 tablespoons of all-purpose flour
6 ½ tablespoons of unsweetened cocoa powder
2 teaspoons of baking powder
1 ½ teaspoon of baking soda
¼ teaspoon of salt
1 medium apple that is peeled and chopped
½ cup lowfat milk
¼ cup vegetable oil
1 teaspoon of vanilla
1 cup of boiling water
2 tablespoons of Nutella
Instructions
Before doing anything else, preheat your oven to 350 degrees Fahrenheit. Then put the apple chunks, milk, sugar, vanilla, oil, cocoa powder and nutella in a blender. Turn on the blend setting and blend until you have a smooth puree. Then get a mixing bowl and mix the flower, baking powder, and baking soda together with an automatic egg beater until all ingredients are thoroughly mixed together.
Use a spatula to slowly fold the puree into the flour mixture. Continue until you have a thick batter. Be careful not to mix the mixture too vigorously. Doing so will ruin the texture of the eggless Nutella cake when you put the batter in the oven. Next, slowly pour the water into the batter until it has thinned considerably and has a thick gravy-like consistency.
Grease an 8 by 8 baking dish and pour the batter into it. The dish needs to be baked for 30 minutes to taste right. Be sure to use the toothpick test to see if the cake is cooked through. If the toothpick comes out clean after being inserted in the center of the cake, the cake is completely cooked. Let your eggless Nutella cake cool in the pan for at least an hour before taking it out. This will keep the cake from falling apart on you when you take it out because the ingredients in it will have had time to solidify and harden. The cake won't taste or look good if it falls apart before you eat it.
Put the Eggless Nutella Cake in the refrigerator for at least an hour before you eat it. This will preserve the taste and moisture of the cake. For best enjoyment, cut it into 12 squares.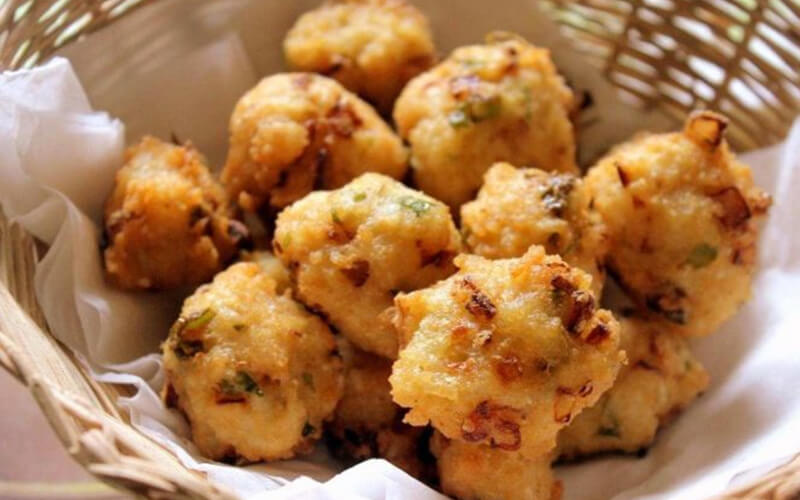 Make a crispy rice pakora from a bowl of simple leftover rice which is too crispy and tasty to eat.
First, mash the cooked rice with your hands or spoon.
Add gram flour, chopped onions, ginger, coriander leaves, green chillies and spice powders. Add salt as required.
Let the mixture be kept aside for about 10 minutes.
Finally, add water, stir the mixture well to good consistency.
Next heat oil to start frying in a Kadai or a pan. Drop a spoonful of the rice batter into the oil.
Cook the pakora in low flame until it reaches golden brown colour.
Continue to deep fry till the pakoras become a crisp and golden colour.
Finally, drain them and serve them hot with the required sauce or chutney.
Try these recipes at home and enjoy!