Looking for a cosmopolitan and culturally diverse place to fly off to this year? Then you have landed at the right place. Right from touristy destinations to man-made marvels, we bring to you some of the artless go-to places that will live up to your bucket list hype.
A traveler personally is overwhelmed by the landscape and architecture of his dream destination. Add our compelling, exotic go-to dream places to your 2021 bucket list and pamper your soul. Rich experience of diving into the turquoise sea to living in stately hotels and resorts plan a tour of these idyllic Indian places:
1. A Romantic Surprise – Marari Beach in Kerala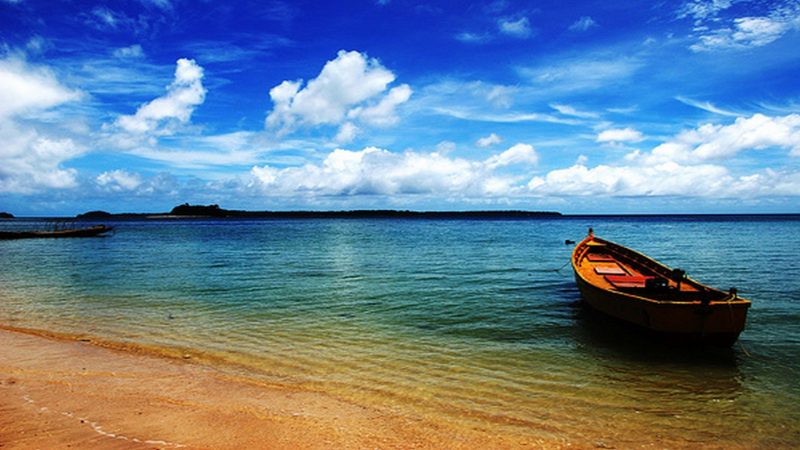 What's better than a tour to GOD's OWN COUNTRY! Majestic wildlife, a cascading waterfall, awestruck monuments, and culturally diversified, Kerala is the most lively and fascinating tourist spot. Near the town of Alleppey, Marari Beach is nestled in the Arabian Sea, an ideal destination for couples planning a romantic getaway amidst nature. Experience water sport adventures like never before. Schedule a trip in August here, you will witness the famous Snake Boat Race of Kerala.
2. Trip to Shiva's Abode – Shrikhand Mahadev in Himachal Pradesh
Known as State of Apples, Himachal word itself signifies 'Abode of Snow'. With its lofty ranges, swaying waterfall, wondrous green deep valleys, makes it undoubtedly the best travel bucket list place. Shrikhand Mahadev is a famous trekking place for trekkers, blend of spiritual and immense of natural beauty. Rich in heritage and history, this place being 5,227m high, takes one to hidden gems of Kullu Villages and peaks. Mark this as the most thrilling adventure in the laps of nature.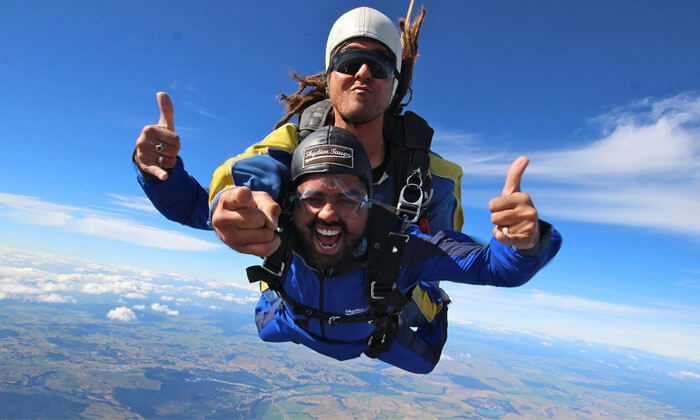 Brave at heart? Go for 10,000 feet skydiving in Mysore! Idyllic for both beginners and professionals, get your adrenaline rush and plan an exotic adventure right away. All the safety measures are taken to keep you safe. Apart, Mysore is an ideal gateway for exploring the wonders of nature and rich in Indian Heritage. Right from various sanctuaries to national parks and hosting various month-long festivals and ceremonies, Mysore is one of the top tourism destinations in India.
4. Unveil the beauty of last villages of India – Chitkul and Kalpa in         Himachal Pradesh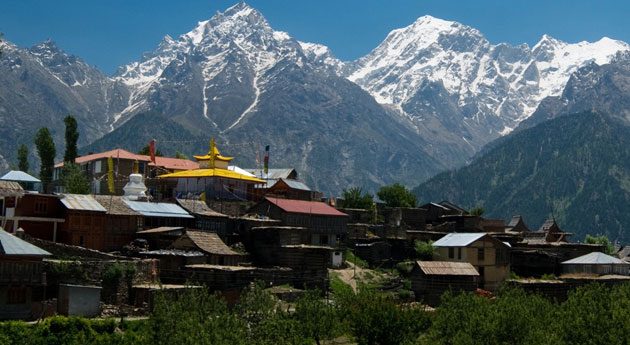 From snow-covered mountains to architectural masterpieces, Himachal Pradesh is itself the most wonderful place for traveler's delight. The freshness of mother nature and abundant flora-fauna, Himachal Pradesh has hidden beauties – Chitkul and Kalpa, the last villages of India. Looking for bizarre getaways? These sparse villages will offer you new perspectives on life. Its Earthly heaven like sites will make you sit just with yourself and explore the beauty within. If you have never visited these villages, make sure you have an insight into mother nature as soon as possible.
5. Dig into the Serendipity of Gurez Valley, Jammu, and Kashmir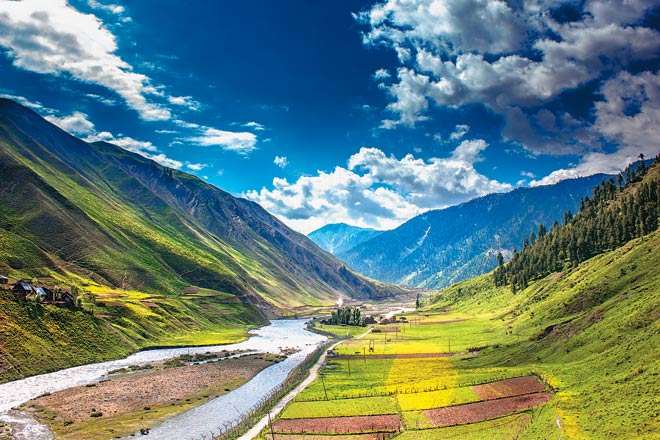 Paradise lies here! The picturesque nature and touristy destinations have favored making it the most famous place for planning tours. Gurez Valley is the most welcoming destination, offering traditional Kashmiri culture to enjoy and scenic landscapes of Himalayas. Untouched traditions and villages, this place offers a raw experience in its mesmerizing mountains to its tourmaline waters of the Kishenganga River. A perfect add to tourist place for your 2021 travel bucket list.