I want to have an active lifestyle! Don't we say this to ourselves each passing day? Also, we take no steps to ingrain it in our life. Every day offers umpteen opportunities to write a new chapter, acing new possibilities and start with adopting a healthy and active lifestyle.
I firmly believe an active lifestyle encompasses zillions of benefits. An active lifestyle is not equivalent to zero-size figure or reducing body weight, though, it relates to staying fit, balancing mind and soul, living a peaceful and happy day.
Activate your energy levels and say goodbye to laziness, following these few easy, effortless tips for staying active throughout: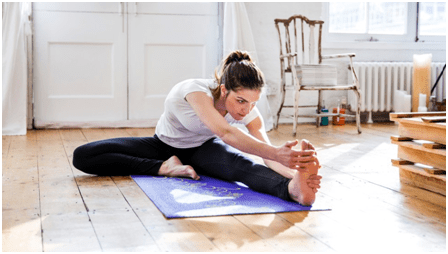 As you wake up in the morning and feel fresh, just take out your yoga mats, find an airy, open space in your home and spread out your mat there. Stretching for 15 minutes awakens your mind and body muscles preparing them for the to-be hectic day. After, relax and drink a glass of water, as you deserve everything good.
Also Read: Exercise ideas for kids
2. Schedule and Plan your day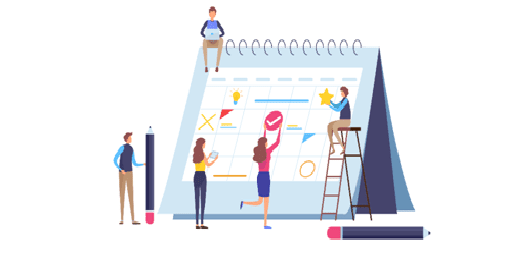 It is scientifically proven that planning your day in the morning signals your brain to be less worried, energetic and full of life to complete the task sequentially. Scheduling aids in completing critical tasks first and not missing out on a single one.
Also Read: Benefits Of Having A Healthy Lifestyle
3. Drink less sugar, eat fibers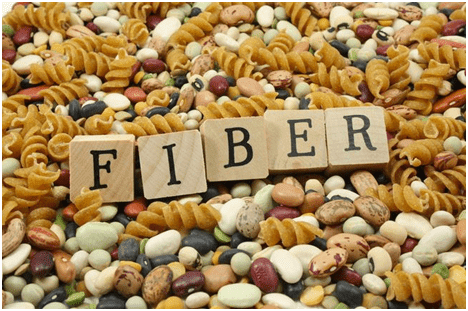 Consuming more sugar reduces fiber consumption in the body. Studies have shown that our brain releases Orexin, a chemical, which keeps us awake, gets inhibited by the intake of sugar. Fibrous foods like nuts, fruits, vegetables, grains, strengthen our brain and helps it to stay lively all day long.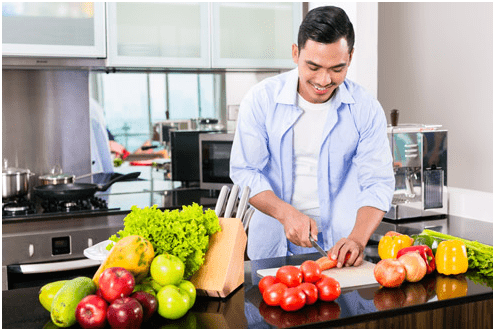 Stop depending on others and try to complete all of your tasks by yourself. Start by making breakfast for yourself! It automatically awakens your brain cells and practicing daily chores yourself keep your body moving and dynamic.
5. A basket full of goodness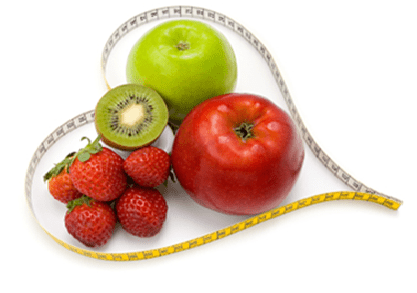 Fresh fruits of different colors activate our soul and remove all the toxins from the body. We, humans, tend to get hungry after every two or three hours and because of which we try to reach out for unhealthy munching's and food items. I fill up my basket with different hues of fruits and bite on them religiously to fight inflammation from my body and strengthen my immune system. Have you picked yours?
6. Encourage and Love your soul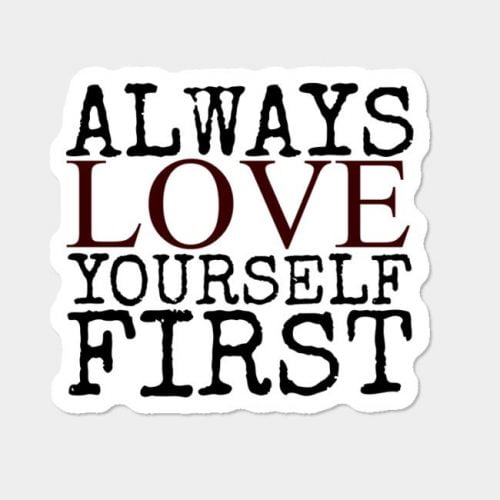 Self-love is just like pampering your soul and weigh down negativities from your life. Shake a little on the beat of your favorite tunes and appreciate your moves like no one else will. Just do a thing, get up right now, walk towards your mirror, look at yourself, chin high and say, "I am the most amazing creation of my almighty, I am growing more beautiful each day and will nurture myself with all the positivity and good food today".
7. Focus on your breath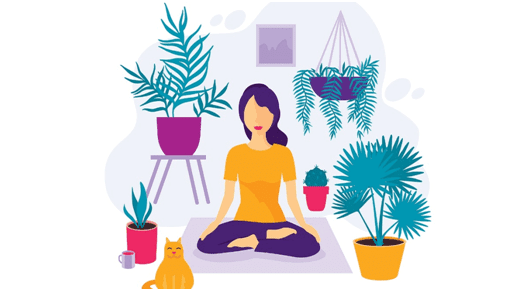 Did you know? Every monk is first said to focus on their breath daily and learn about it completely. Just simply sit in silence and inhale and exhale. Hear, observe and feel! It has humongous beneficial-effect on mind and soul.
Your own Manual to healthy lifestyle, Active lifestyle!