Making it easy to serve a nourishing morning meal with healthy breakfast recipes for kids is a must. We have mentioned some best breakfast ideas for kids that they will love to eat without troubling their parents. There are many quick breakfast recipes for kids and ideas for eggs, waffles, pancakes, muffins, and more.
Getting the morning meal onto the table and then into kids can be a daunting feeling especially if you are short on sleep with the kids. But having a go-to list of recipes that are easy, healthy and approved from picky-eater can be a giant help.
From all the meals of the day, breakfast is the most important meal for everyone as it provides you energy to sustain the whole day. While people who are not very fond of having morning breakfasts might argue with it but still it remains the top choice for many and going a day without seems incomplete. And the nutrition it provides is more than any other meal that we consume the whole day and it is one of the several reasons why some people avoid lunch or combine their breakfast with lunchtime. For kids, breakfast is the most important meal of the day as it refuels their bodies after sleep. Another reason why it is important for a kid is because it helps in shaping the body and brain of the kid.
Almost 20 to 30 percent of youngsters miss their meals and it is the most difficult task for parents to ensure that their children have a nutritious breakfast that is quick, easy to make, filling, and most importantly delicious.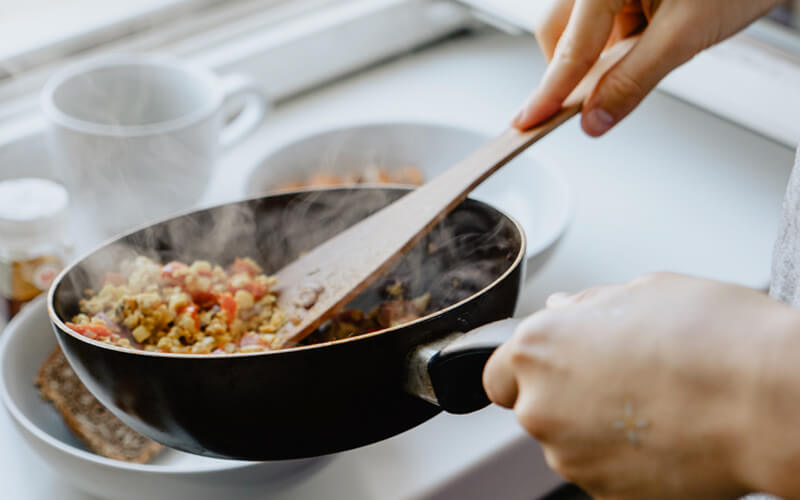 Overnight Oats :
Oats are easy to prepare and also healthy to eat. Make them in a jar the night prior and let your child help you with customizing this dish with their favorite toppings. You just need to mix 1/4th cup of oats and ½ cup of milk in a small jar then garnish them with nuts, chia seeds, shredded coconut, and some fresh fruits. As an alternative to cooking them let leave the jar in the fridge and allow the oats to soften overnight.
Egg and Vegetable Muffin :
These are a great way to sneak some vegetables into the muffins. Plus they are portable and easy to make. To bake them mix the eggs, pepper, and salt in a bowl, add chopped vegetables of your choice to the mixture. Divide the mixture evenly into the muffin tins and bake them for 12-15 minutes or until it's done.
Scrambled Egg Tacos :
A fun and potable twist in tacos, scramble 1 to 2 eggs according to the serving and serve it in the taco size whole grain tortillas. According to the choice of your kid top it up with some cheese and black beans for some extra protein and salsa for flavor and veggies.
Blueberry Muffin :
Blueberries are full of antioxidants and it makes a great addition to your breakfast. For the making take a microwave-safe mug and mix 1/4th cup flour, 1 tbs brown sugar, 1/4th teaspoon of baking powder, a pinch of cinnamon and salt, 1 teaspoon of olive oil, 30 ml of milk, and a handful of frozen blueberries. And then microwave it on high for 80 to 90 seconds.
Healthy Breakfast Recipes for Kids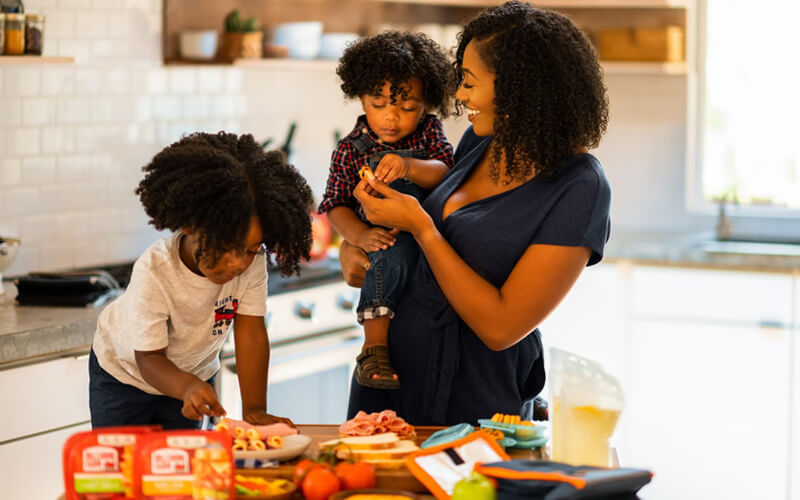 It is very important for a kid to eat a healthy meal and especially breakfast as it refuels their bodies after a night's sleep and it develops their brain. Don't let your kid skip breakfast.
Healthy breakfast recipes for kids are quick and easy to make for you and your child. Breakfast can be also made ahead of time and some recipes are portable for eating on the go.
Wheat Waffles and Pancakes :
The breakfast of champions are pancakes and waffles when it comes to fixing the tastebuds and it doesn't need to be unhealthy. Wheat bran with oats and atta is the best substitute for maida to make it healthy. You just have to change the grain and add more fiber and protein into your kid's breakfast. To sweeten the batter add honey, jaggery, or bananas instead of sugar along with some cocoa powder.
Quinoa Upma :
An alternative to Suji or semolina is quinoa. If your kid likes to have upma make it with some veggies and use quinoa instead of suji for your kids upma. It is packed with a lot of protein and fiber with Omega 3 fatty acids.
Wholegrain Peanut Butter Toast :
It is a very easy peasy recipe combo of peanut butter and toast which is great for kids. Make sure to use an actual wholegrain toast and unsweetened peanut butter and top it up with some bananas for the sweetness or any other fruit that your kid likes. For sweetness, you can even sprinkle some honey and for crunch add chia seeds.
Oats Idli :
An all-time favorite breakfast- Idli. Why not change the base of the recipe and instead of white rice use oats with dal to add more fiber, more protein, and for better energy.
Chocolate Muesli [ Quick Breakfast Recipes ] :
Chocolates are the best friends of kids and chocolate cereals are often laden with sugar for older kids, muesli is much better which is laden with whole grains, berries, and nuts with less sugar. It will give energy the whole day and needs no preparation time.
Banana Berry Smoothie :
In case you are short on time to make some breakfast for you and your kid then portable breakfasts that we can eat on the gone act as an exceptional option. It is the simplest recipe of sugar free on the go meal for kids which is a simple blend of berries, bananas, oats, and milk. And then blend it all together and it is the right fuel needed to start your day.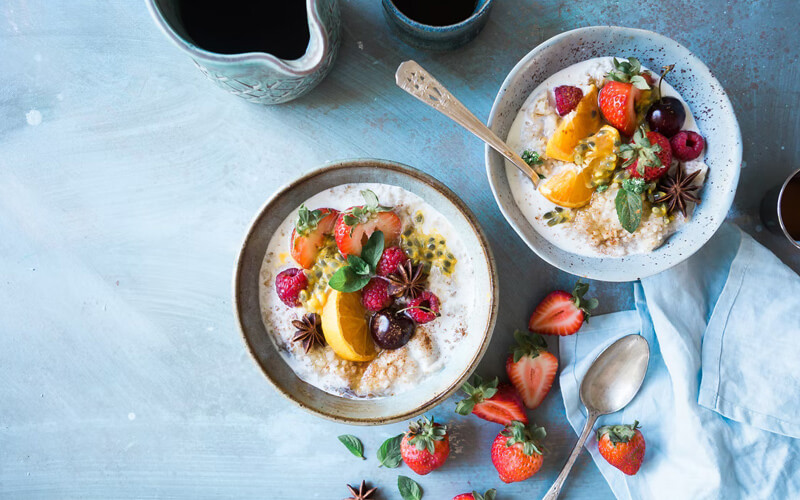 Whether it can happen because you take forever to get dressed up or are scrambling after an a.m. workout or you're just really like to hit the snooze button so making time to eat a well-rounded breakfast on weekdays can be really a serious challenge. Who has got that half an hour or even 15 minutes to stir up a pot of oats or whip an omelet?  So what will you do when you have no time to cook breakfast and have a quick breakfast.
You need a quick bite before going to work and that doesn't need to mean a bowl of cereal that will leave you hungry an hour later or a way too greasy bagel sandwich from the corner cafe. Check out these 5 minute breakfast recipes for a tasty, filling, and seriously quick breakfast that takes a few minutes.
Avocado Toast :
Avocado toast is so freakin' popular and there is a reason behind it because it is loaded with healthy fats and it's quick and delicious at the same time. The recipe is easy and customizable according to your choices you can use any bread you like and keep it simple with hemp seeds and cucumber or go nuts by adding additional veggies or drizzles of hot sauce.
Banana Split [Quick Breakfast Recipes]:
In a bowl take peeled bananas with some greek yogurt, add sliced strawberries, chopped nuts, and granola to make the banana split healthy.
Smoothie bowls are cool and refreshing breakfast. Pour the extra thick smoothie into a bowl and top it up with nuts, fruits, and seeds. Greek yogurt is an excellent base to make.
Orange Creamsicle Smoothie :
Orange is filled with Vitamin C and this smoothie too is full of vitamin C that boosts your immune system, protein to fuel the muscles, and potassium for electrolytes. Blend together half banana and 1 small orange fruit and zest with 1 teaspoon of vanilla extract, ½ cup of orange juice, and ½ cup of vanilla greek yogurt.
Indian Quick Breakfast Recipes for Kids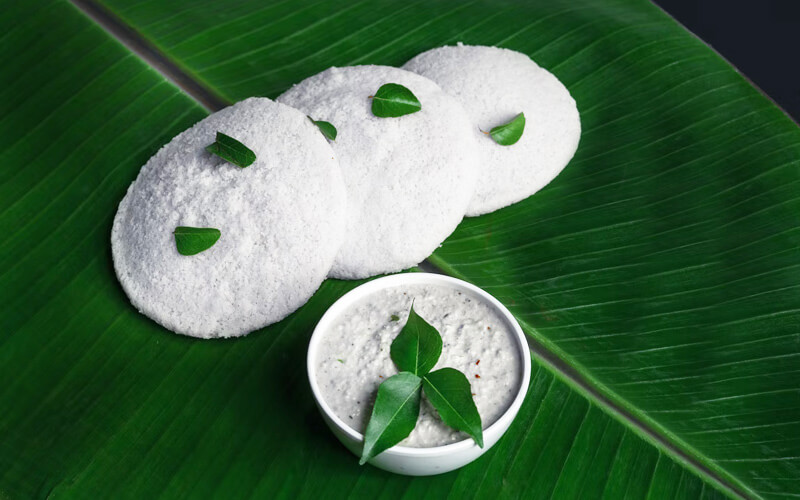 Vegetable Masala Dosa :
Dosas are the Indian version of pancakes but they are not the sweet ones. Like idlis, you can eat the dosa with potato masala curry or chutneys. You can bring the goodness of veggies to the breakfast table by adding fresh vegetables into your masala dosa. For adding nutritive value to this recipe you can substitute potato with paneer, carrots and capsicums, and more.
Uttapam :
Uttapam is another version of pancakes. It is a dish from the Karnataka state. Uttapam tastes good when topped with finely chopped vegetables and makes it easy and healthy. You just need Idli batter, 1 cup of onions, spinach, tomatoes, and cilantro, and ½ cup of grated carrots.
Semiya Upma :
Vermicelli or Semiya are used as a dessert called 'payasam' and also as a snack in tiffing called 'semiya upma'. It is quick and easy to make and also a tasty recipe for kids. For this recipe, you will need 1 cup of roasted vermicelli, 1 cup of chopped carrots. 1/4th cup of fresh green peas, 2 green chilies. 1tsp grated ginger. 1 chopped onion, a handful of cashews and peanuts, a few curry leaves, and salt to taste with lemon juice.
Ragi Vegetable Dosa :
The best way to make your child eat veggies is through without making them realize what they are eating and you can do this by icing them in the batter o dough of Ragi.
So what are you thinking now? Go ahead and save these recipes and ideas for you and your kid's breakfast. We hope these healthy & Quick Breakfast Recipes will make you full and leave your taste buds in a happy mood.