Breaking all the myths and delusions, this new age qualifies for teaching and making your child learn from an early stage. Now you might be in a dilemma about how it is possible? Books are best friends of every human. They are considered to take you into an imaginative world leaving you amazed, satisfied and happy. For a child's development from an early stage and in order to take their mind and soul to places unseen and unheard about, books have all the power stored in them.
Are you confused about what to and how to choose? Looking for impactful books to choose from the bookshelf?
Here's your complete guide of books for infants to 3-year-old to choose from!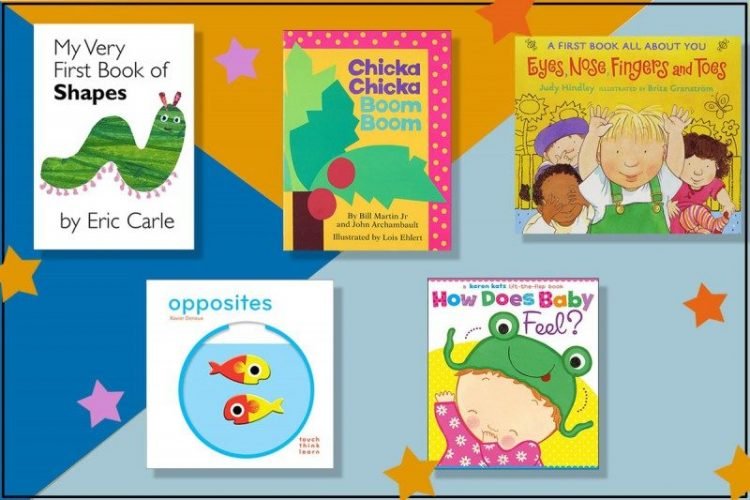 Firstly, it is very difficult for grabbing a child's attention to books. So, it is suggested to buy books with colorful pictures and drawings. An infant is unable to understand what you will be showing or teaching but getting your child habituated to books and engaging them in such activities makes them grow curious about everything they see when they grow up. Also, you can buy books that play soft music tunes when we open them, which will enhance your child interest in books and music as well. Your child might not remember anything from these books but surely, he will enjoy and create a happy bond with you.
Best Books Goodnight Moon; 8 Little Planets; Leo Loves Baby Time; The Very Hungry Caterpillar; No No Yes Yes; Baby's Very First Touchy-Feely Musical Playbook; Bedtime Songs 11 Button Song Book (Early Bird Song).
2.Grab These Books For A Year Old Or Two Years Child
Reread their favorite parts or pictures as also you don't have any other choice. Pause to let them finish the sentence or try saying the wrong word on purpose and see if your child corrects you. Have a talk with them about the pictures on each page and describe what is happening in the part of the story. One and two-year children have the ability to learn and accept everything taught to them. It is said that they intimate everything we elders do. Inculcate the habit of reading as much as you can. It helps develop a positive lifestyle and nurture their minds and soul.
Apart from ABC and 123 which they will also learn in school dig for these Best Books for them and where to buy them from: Guess How much I Love You; Press Here; Make a wish; Midas; My Big Animal Book; Wheels on the Bus; Duck and Goose 1,2,3; Use your words, Sophie; Adventures with Barefoot Critters.
3.Choose From These Books For Your Three-Year-Old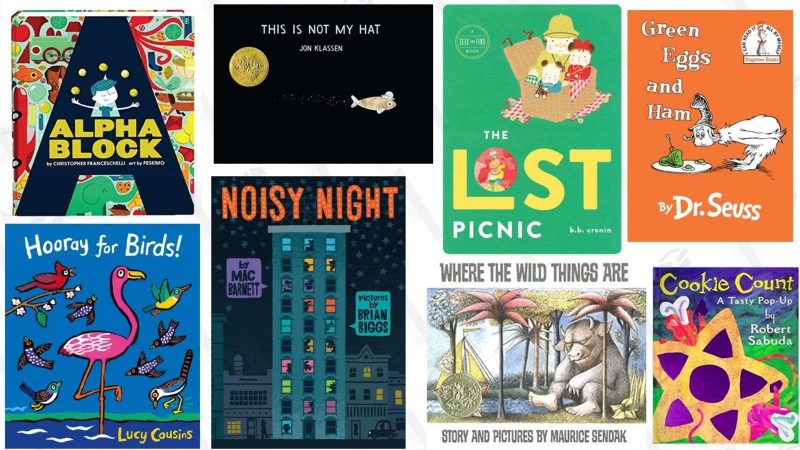 Now as the child grows and develops a basic sense of mostly everything with increased vocabulary, he/she now gets curious and ask questions about everything he/she sees. Though not a proper reader, they try to read out every word possible, so guide them and make them learn words and numbers as much as possible. Kids have a mind that can be molded and changed our way. Make them learn about the world, enthuse them with moral values, teach them gestures and train them practically. Let them get creative and invent their own stories and things.
Best Books for them: All by myself; Olivia; Dragons Love Tacos; Cars and Trucks and Things that Go; Blue Hat, Green Hat; The Monster at the End of this Book; The Incredible Book Eating Boy.
As you seek books for your toddlers and kids, we recommend letting them lead at every stage!